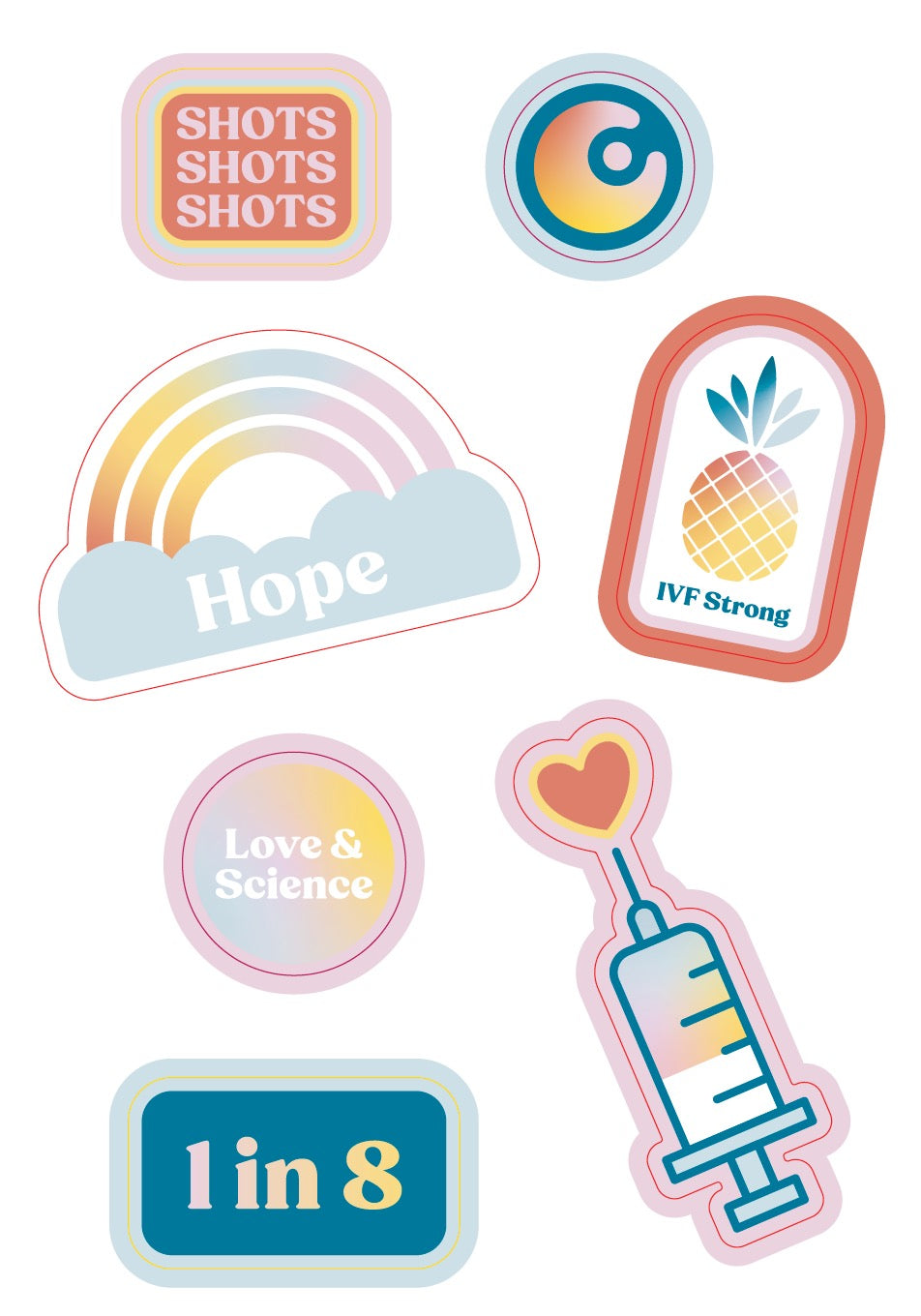 Infertility + IVF Stickers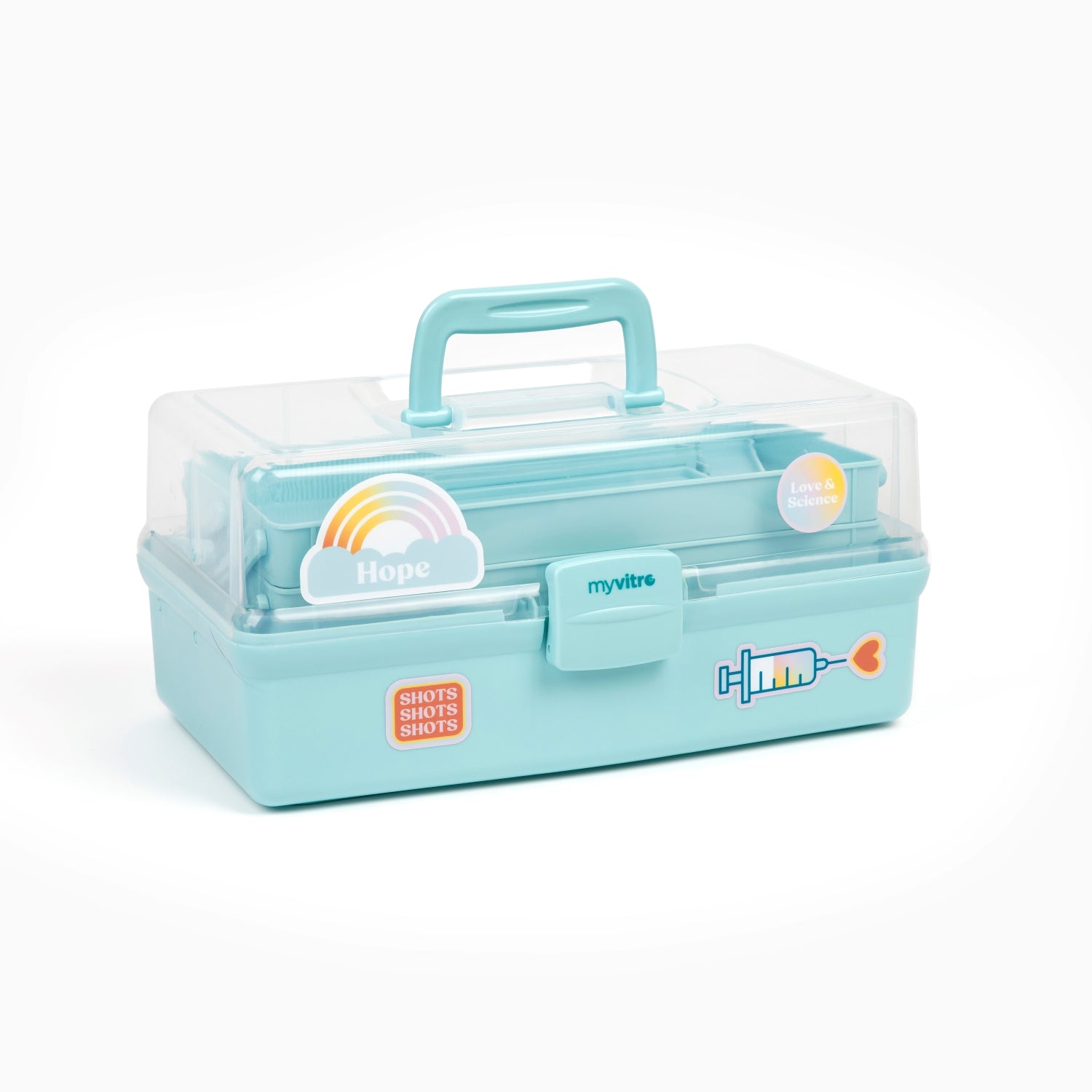 Infertility + IVF Stickers
Infertility + IVF Stickers
These die cut vinyl stickers are weather resistant with a matte finish. Sticker sizes vary, from 1" to 3" depending on the design. The peel away sticker sheet measures 5.8" x 8.3" 
These designs are included in the set:
"Love and Science" 

"Shots Shots Shots" 

Pineapple "IVF Strong" 

Rainbow "Hope" 

Needle with love 

"1 in 8" 

MyVitro logo 
Our stickers are printed on a thick, premium white vinyl known technically as polyvinyl chloride, or PVC. They're able to withstand exposure to wind, rain and sunlight. They have a permanent adhesive and depending on how long they're applied, our stickers may leave a residue.

They are coated with a protective laminate that makes them super durable and resistant to fading, scratching, tearing, oil, and water. They are designed to be fade-resistant. They can even be safely run through a dishwasher and can be washed repeatedly in a dishwasher without fading. They can also be aggressively hand washed after being adhered to drinkware.
Our stickers have a permanent adhesive which adheres to most fabrics, although, they will not withstand a washing machine and will not have the holding power as an iron-on adhesive would. We do not recommend microwaving our stickers as they have an adhesive tolerance of 180 degrees F, max.
So Cute!
These stickers are so cute and are perfect for decking out your organizers or calendars during fertility treatments!! Not only are they adorable, but they bring encouragement to your day!
Stickers and Beanie
The stickers are so cute, and beanie so comfy!!