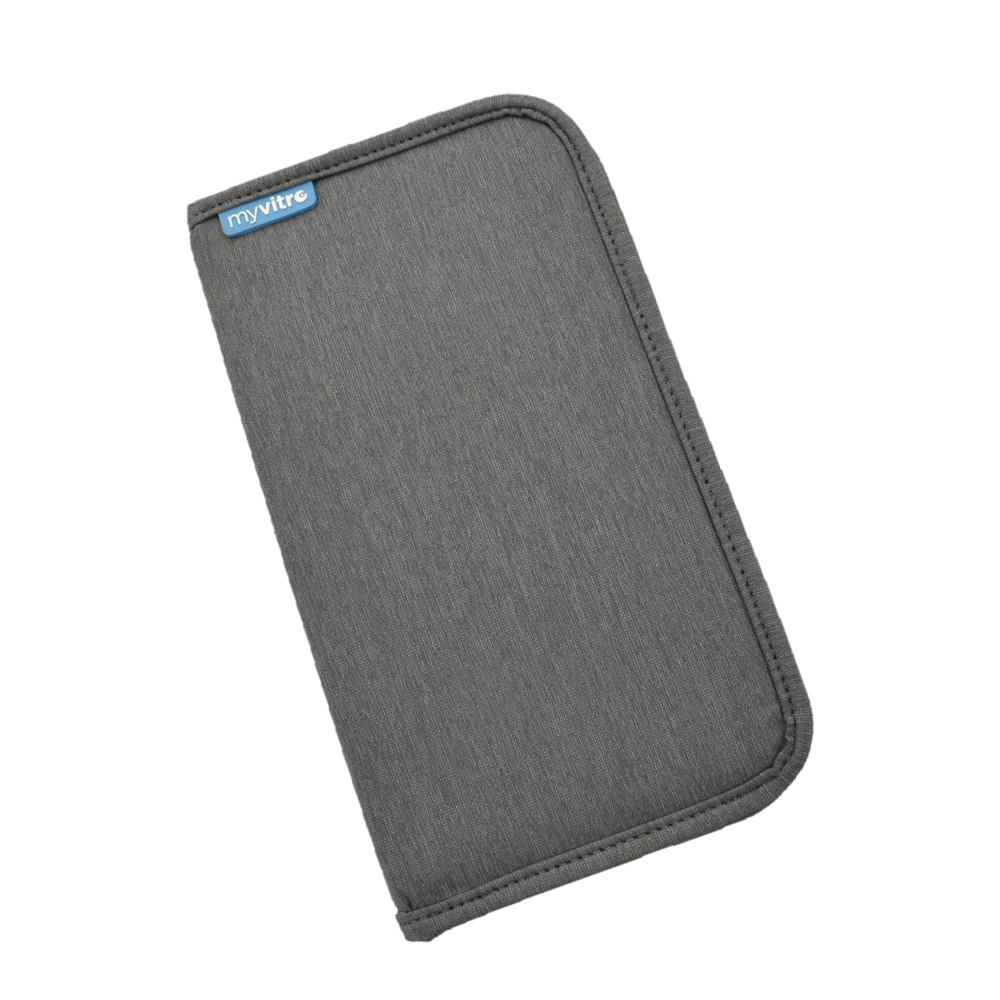 The Travel Case - MyVitro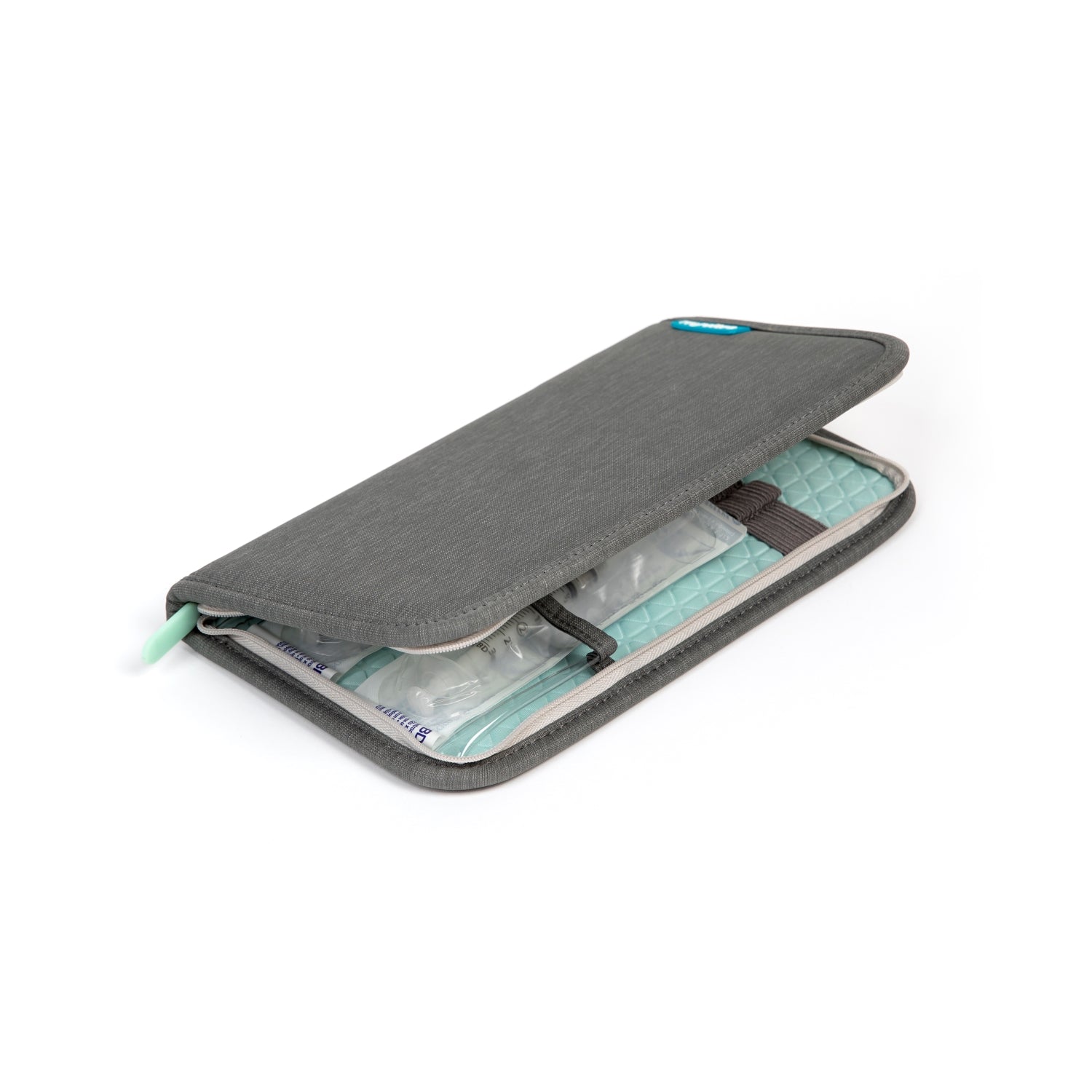 Travel Case
Travel Case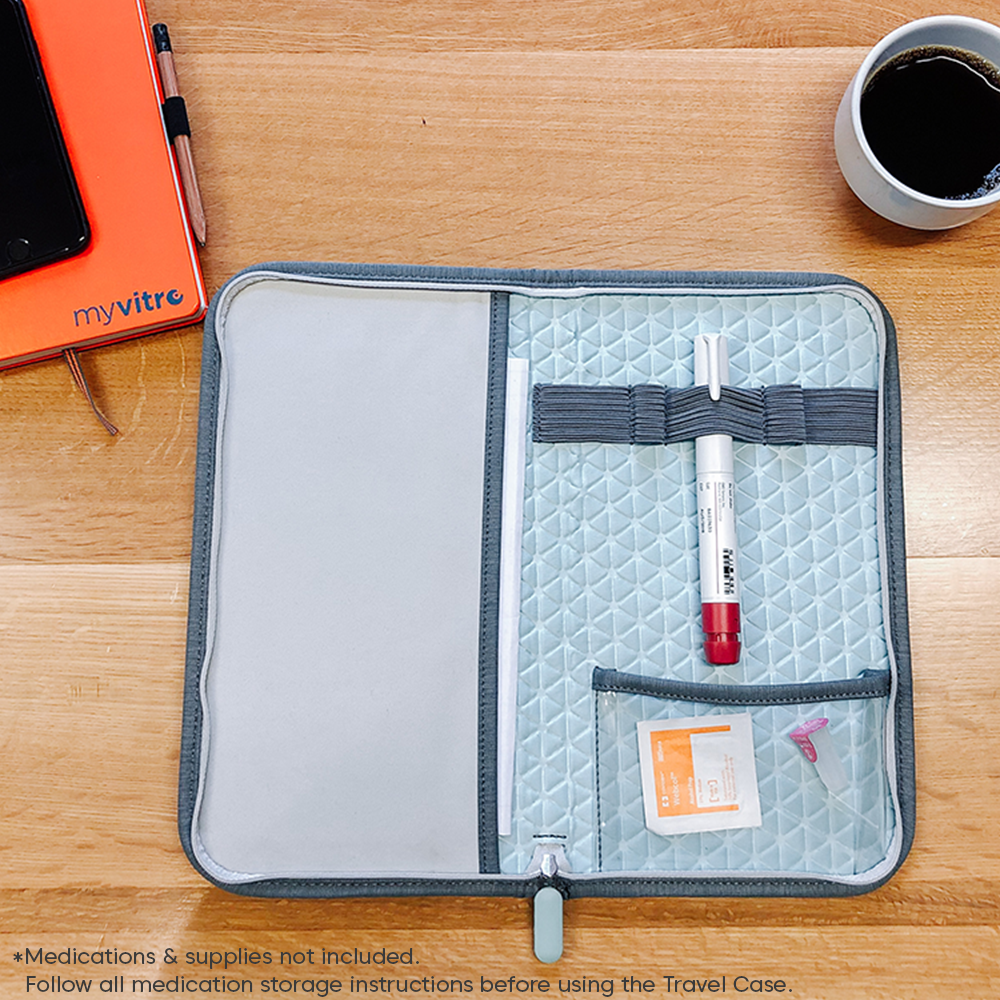 The Travel Case - MyVitro
The Travel Case - MyVitro
The Travel Case - MyVitro
In the middle of my second round of IVF, I got MAD. Mad that I had spent thousands of dollars on expensive fertility medications, and yet I couldn't buy a single product dedicated to help me organize them all. That's why I started MyVitro. - Danielle Hall, Founder
Mobile work surface for injection prep on your lap, in the car or in a bathroom.
Wide pocket holds your treatment calendar
Elastic loops for secure access to needles, medications and injectable pens
Clear pocket for visibility and quick inventory of supplies
Before loading your medication in this product, please follow all refrigeration instructions from your doctor, pharmacist and medicine packaging. This product is not designed to provide cold storage and is not designed to hold an ice pack.

Travel Case Specifications
Exterior: 11.25" L x 6.25" W x 1" H (28.58 cm x  15.9 cm x  2.5 cm)
Weight: 0.5 lb (0.23 kg)
Care & Cleaning: Spot or wipe clean
Manufactured in a ISO 13485:2003 certified facility 
Travel relief!
This made traveling for the holidays so much better! I wasn't worried about my medications breaking, the case is sturdy and very easy to organize! LOVE IT!
Works great
Fits everything I need, works great! Just what I needed, thank you,.
So great!
Traveling a ton makes injections in random places difficult. Having MyVirto travel case gives me a clean spot and handy storage for everything I need! Thank you
Convenient
It's a little small for my larger PIO vials. But it fits, just takes a little effort to zip up. This is perfect because I have to do my shots at work on weekdays. So I can just pack up a few needles and syringes instead of my full caddy!
Perfect Gift for a Stressful Time
I purchased the travel case for a dear friend who just started her IVF journey. She was thrilled with Travel Case and shared how amazing it will be when she's on the go. It was a bright light for her during a difficult time.