TTC Bandage Designs Pineapple Bandaid Rainbow Bandaid
MyVitro Logo and Pineapple Bandaid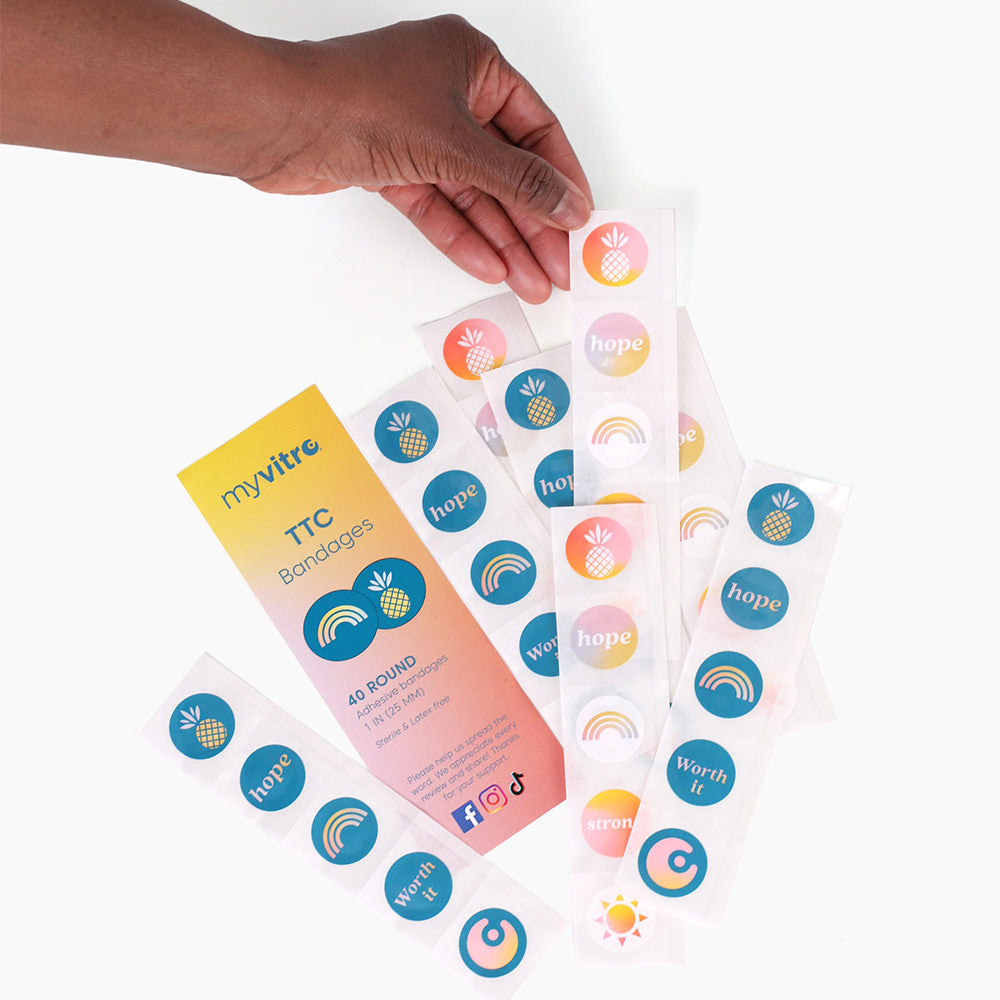 TTC Bandages
TTC Bandage Designs Pineapple Bandaid Rainbow Bandaid
TTC Bandage Designs Pineapple Bandaid Rainbow Bandaid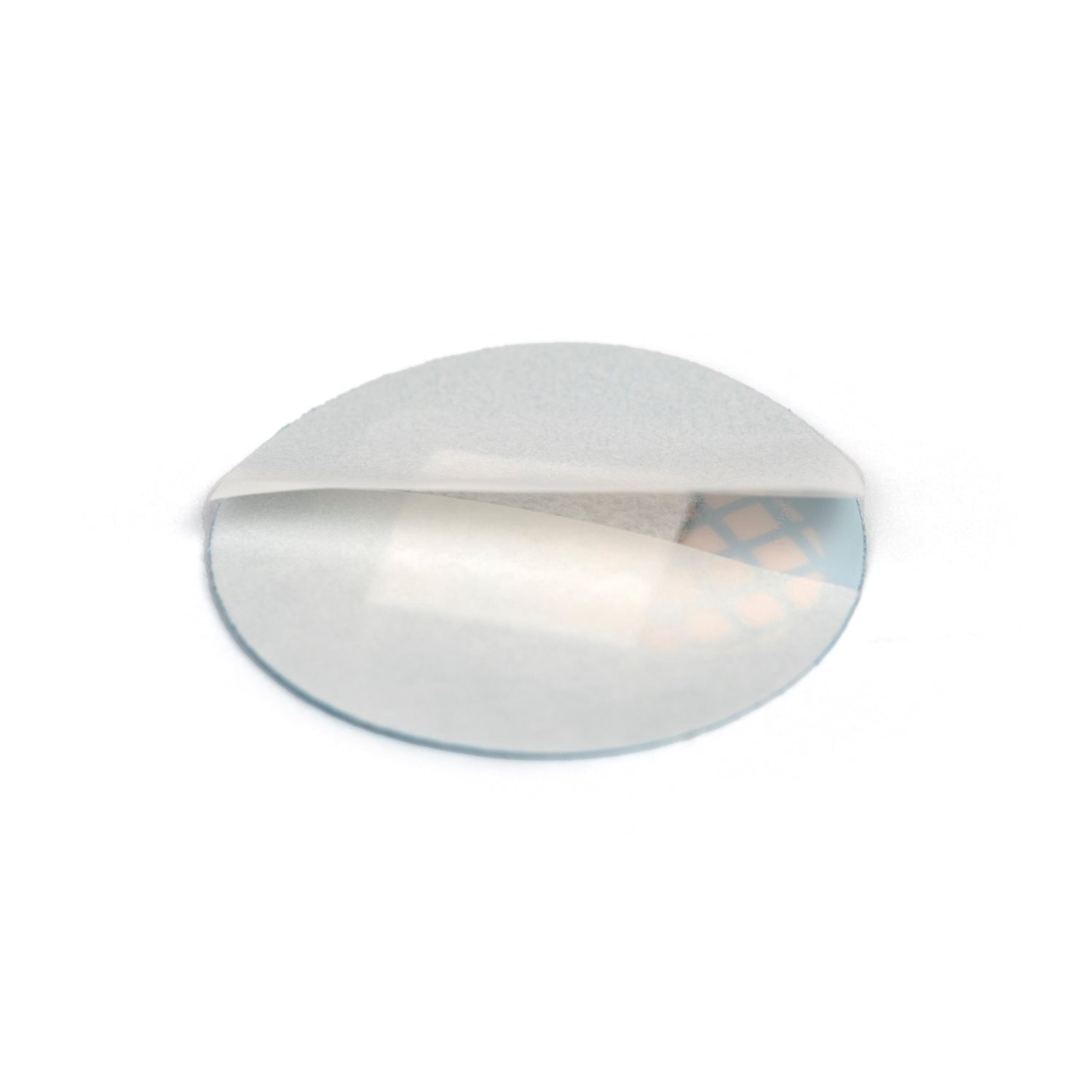 TTC Bandages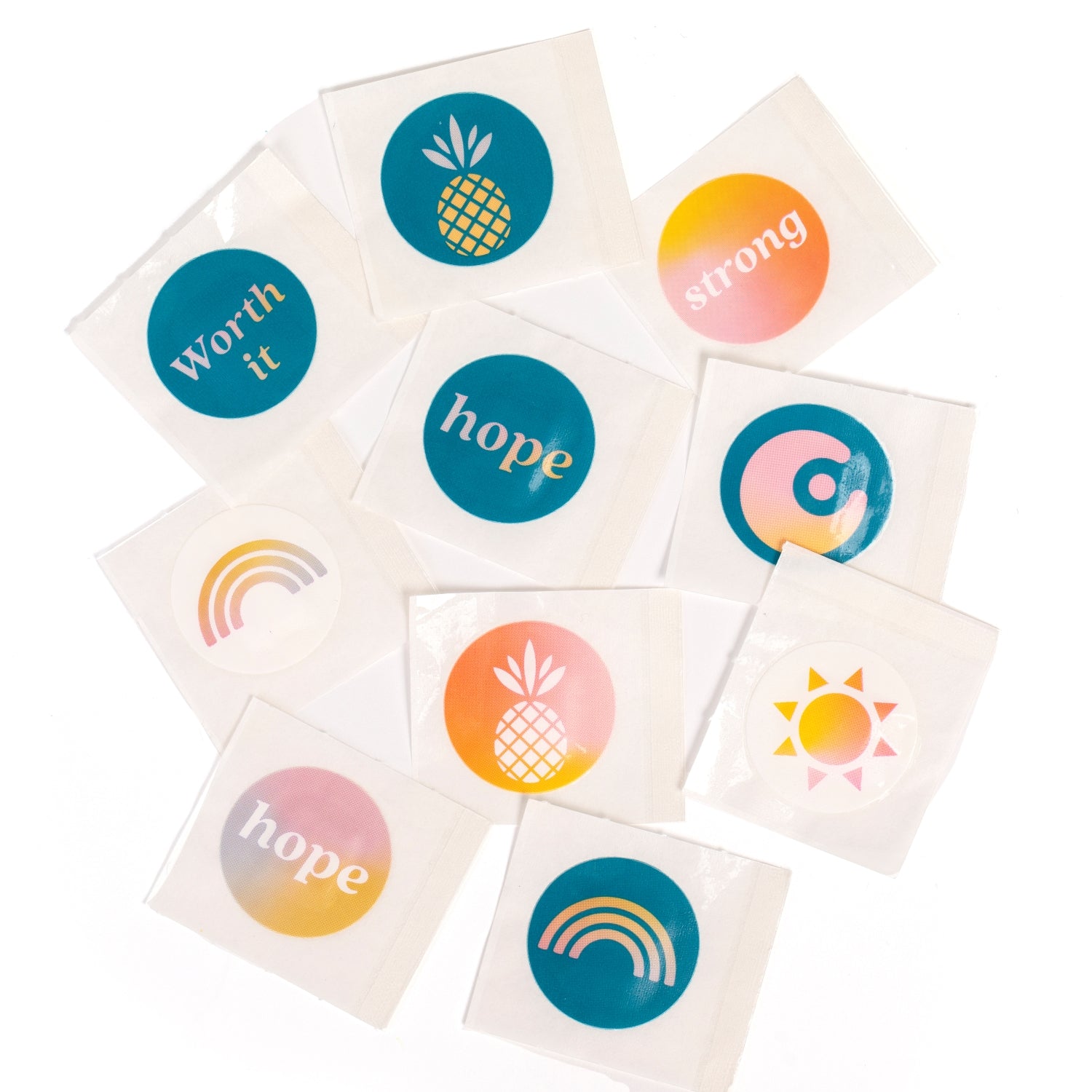 TTC Bandages
Bandage Specifications
40 Round Adhesive Bandages
1" (25MM)
Sterile and Latex Free
Each bandage is individually sealed.
Complete list of Designs:
8 Pineapple Bandaids
8 Rainbow Bandaids
4 Sun Bandaids
4 MyVitro Logo Bandaids
8 "Hope" Bandaids
4 "Strong" Bandaids
4 "Worth It" Bandaids
Materials information (Please review if you have allergy concerns):
Absorbent pad: rayon and polyester

Porous non adherent film: polyethylene
Adhesive: acrylic
Our bandages are manfacturered in an FDA certified, CE certified, and ISO13485 compliant facility. 
Perfect Bandages
These bandages were exactly what I was looking for to use after my injections!
So Cute
These bandages are so cute and really make PIO shots a little more worth it.
Amazing product
The size is perfect for little bleeders, I love that they're latex free and the designs are so fun. Highly recommend!
Adorable
Loved the Band-Aids! They are super adorable and a positive reminder :)
Great bandage
I love these bandages! They stick well and they are the perfect size. I also really love the designs on these bandages - they never fail to make me smile. I've been using them during stims, about one a day. Will definitely use during my (fingers crossed!) FET. I am also happy with how many stickers came in the pack. Highly recommend!