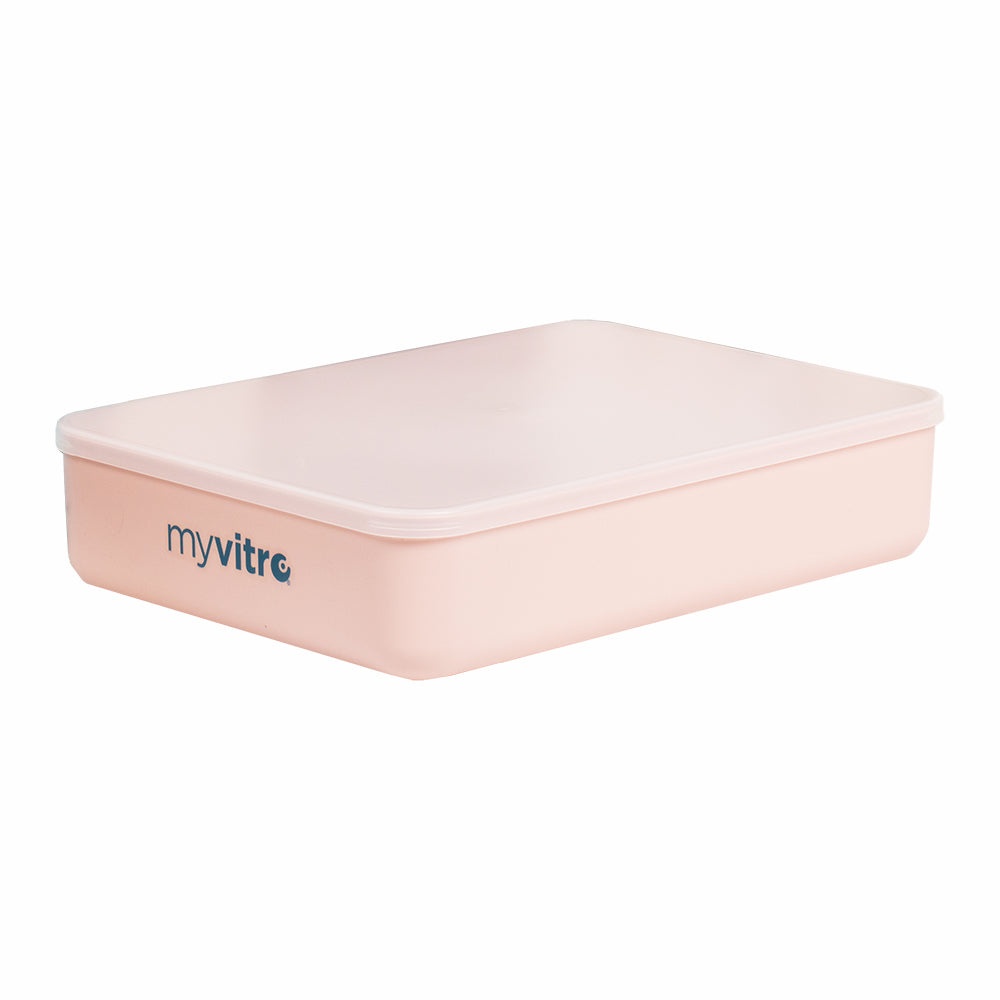 Slim Fridge Box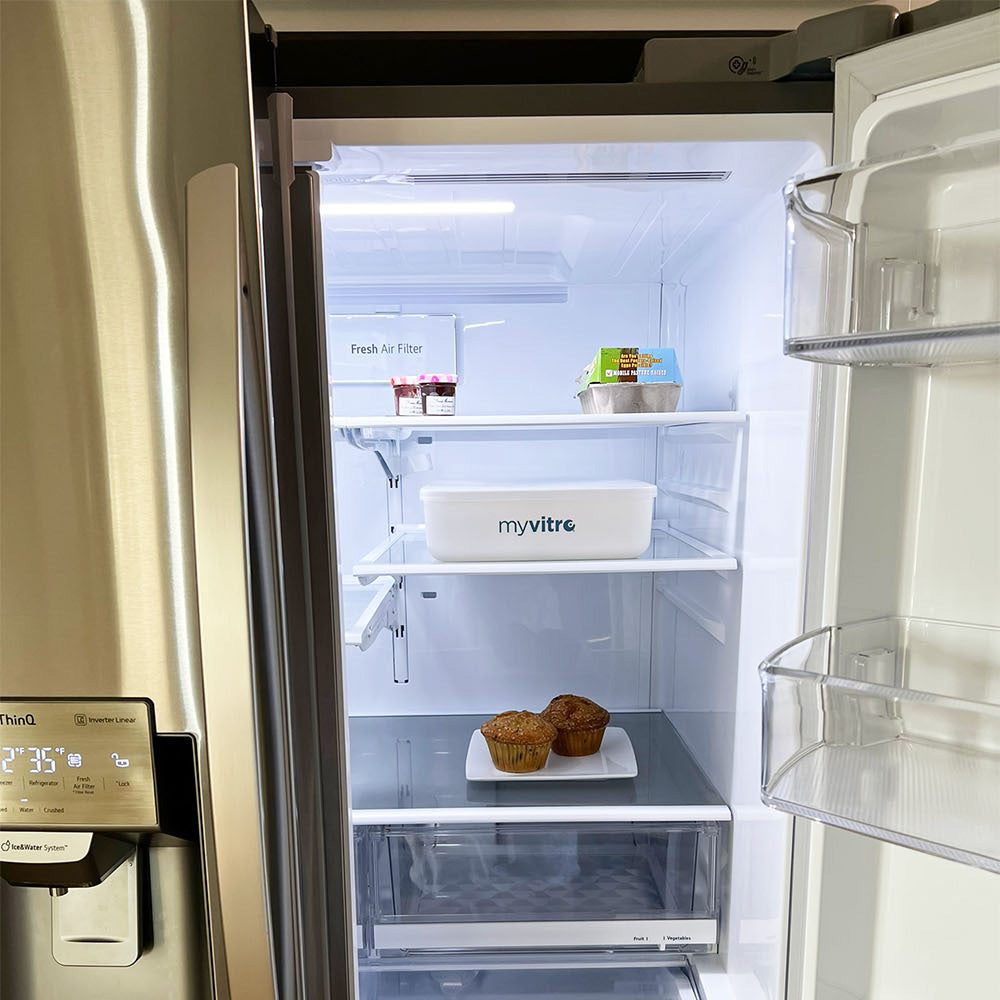 Slim Fridge Box
Slim Fridge Box
Discreetly stow your cold-storage fertility medications in the refrigerator. Solid sides keep the medications out of view, with an opaque lid to quickly assess your current inventory when needed. New shorter style fits easily in most refrigerators.
The "MyVitro" logo is an applied decal which can be removed if you desire complete discretion.
Available in two colors, Blush or White. Select your option from the IVF Support Kits or Egg Freezing Kit.
Product Dimensions
Length 14.37" Long x  10.43" wide x  3.25" high (36.5 cm x 26.5 cm x 8.25 cm)
Weight: 1.5 lbs (.67 kg)
Material: Polyresin, BPA-Free
Perfect!
The perfect cute way to store refrigerated meds!
Slim Fridge Box
I absolutely love the slim fridge box. It fits so nicely into my refrigerator and is long and deep enough to house medication boxes in addition to small vials. Love love all My Vitro's products to make this journey even a little bit easier. Organization provides me calm in the middle of chaos and My Vitro's products do just that!
Slim Box
Love this! I had the original box and it was just bigger than we needed. The slim box still fit 12 boxes of meds! My husband is very happy to have his frog space back :)
New & Improved!
Love the new slim fridge size. The large one was fine and fit in my fridge but now doesn't take up as much space. Great product!