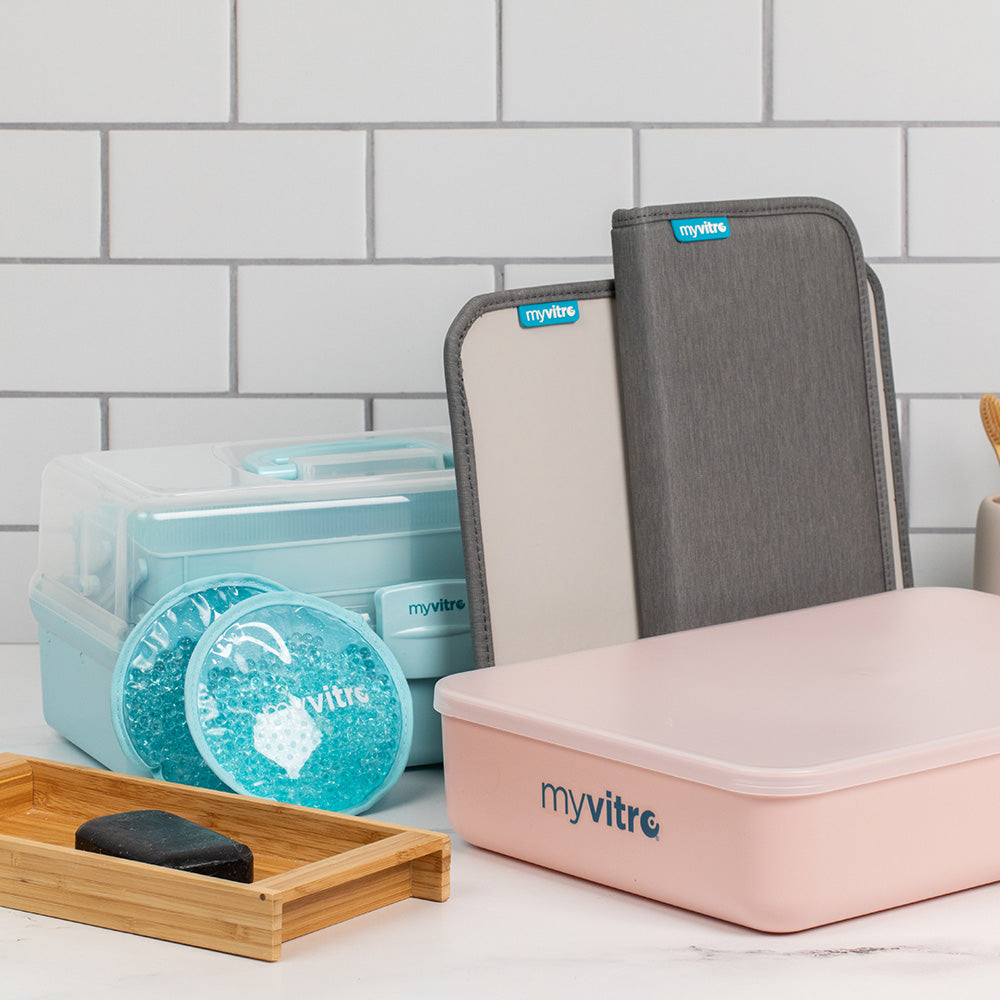 Essential IVF Support Kit
Essential IVF Support Kit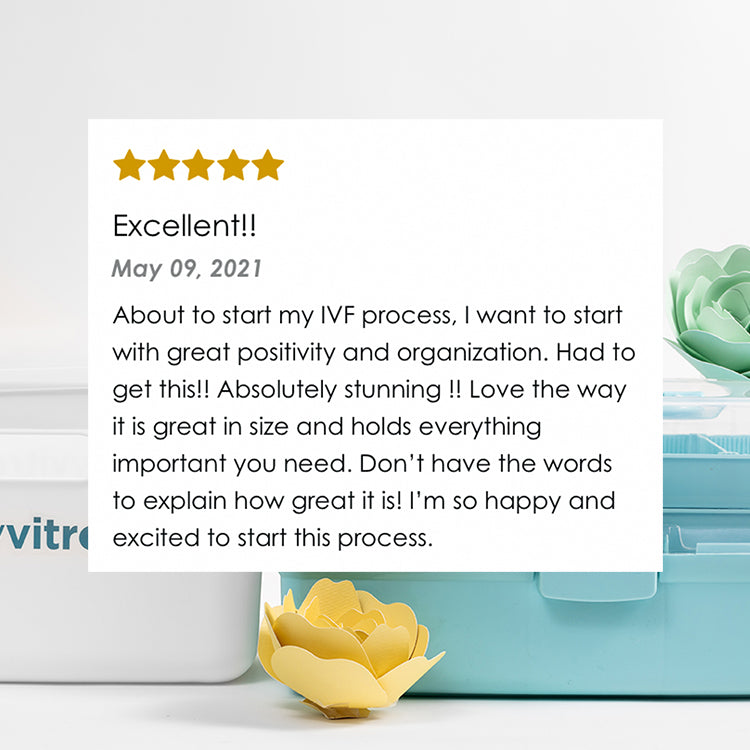 Essential IVF Support Kit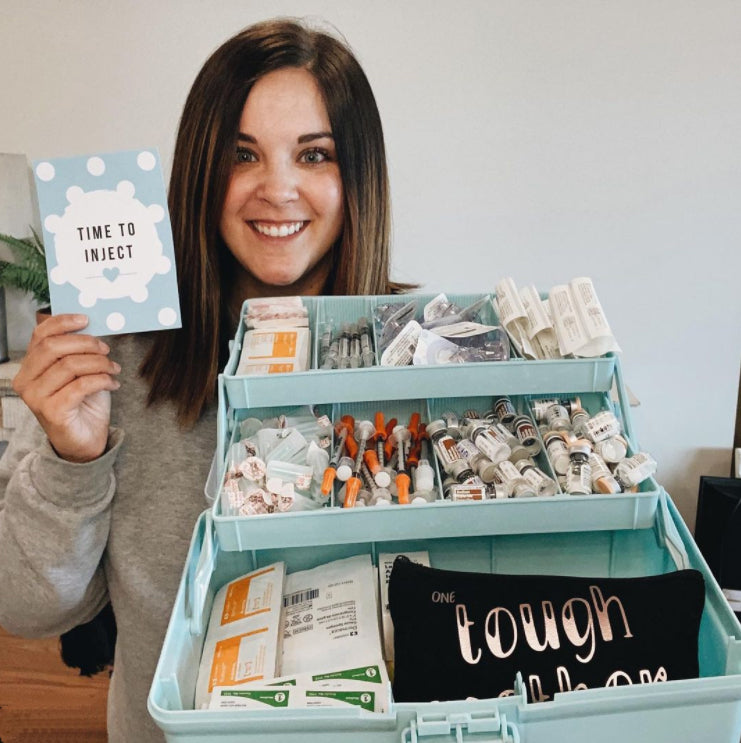 IVF Caddy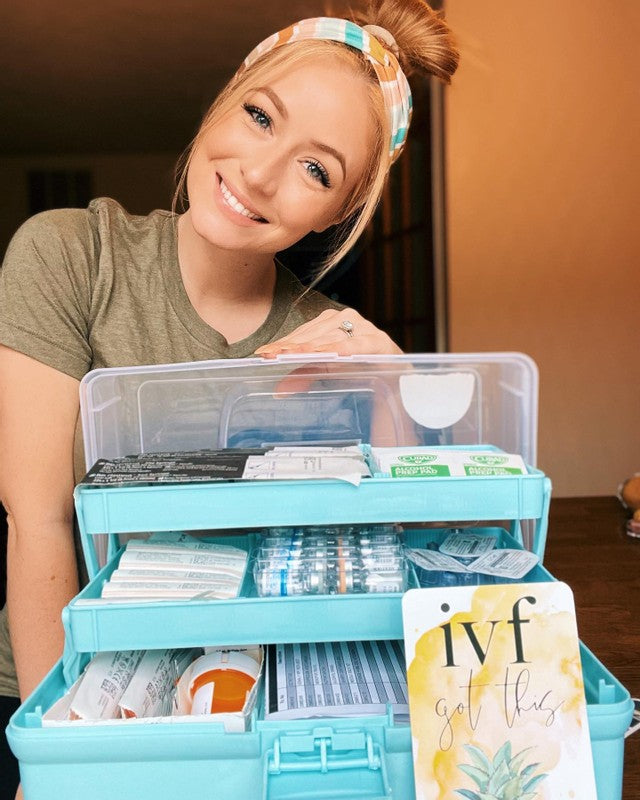 IVF Medication Organizer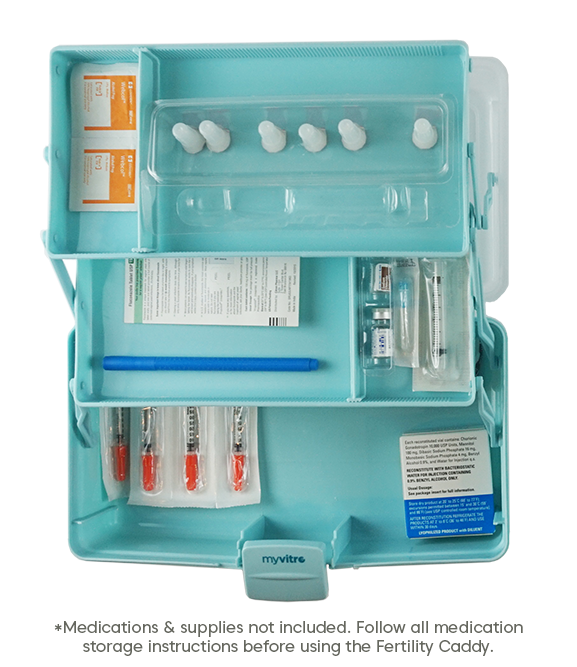 Essential IVF Support Kit
Essential IVF Support Kit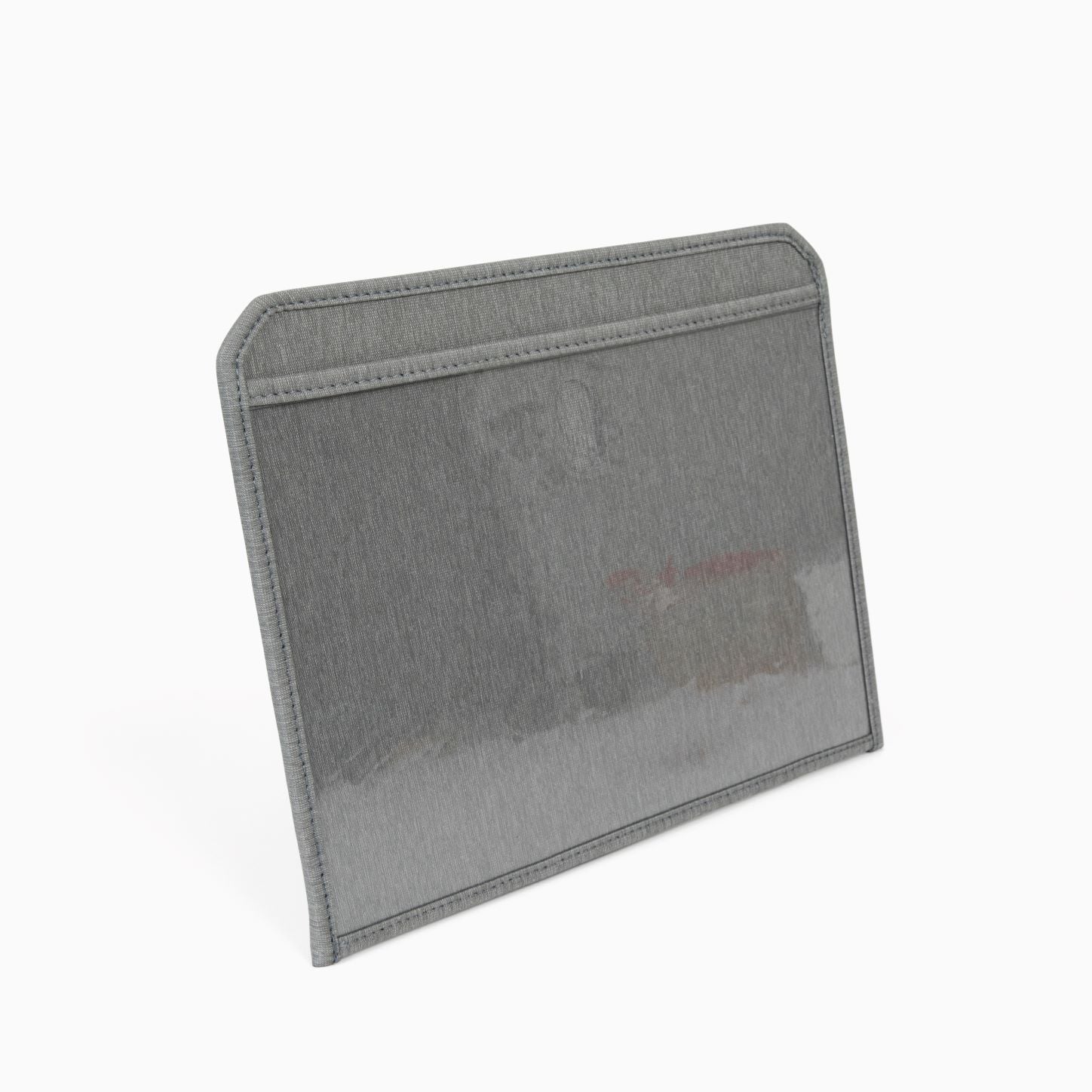 Essential IVF Support Kit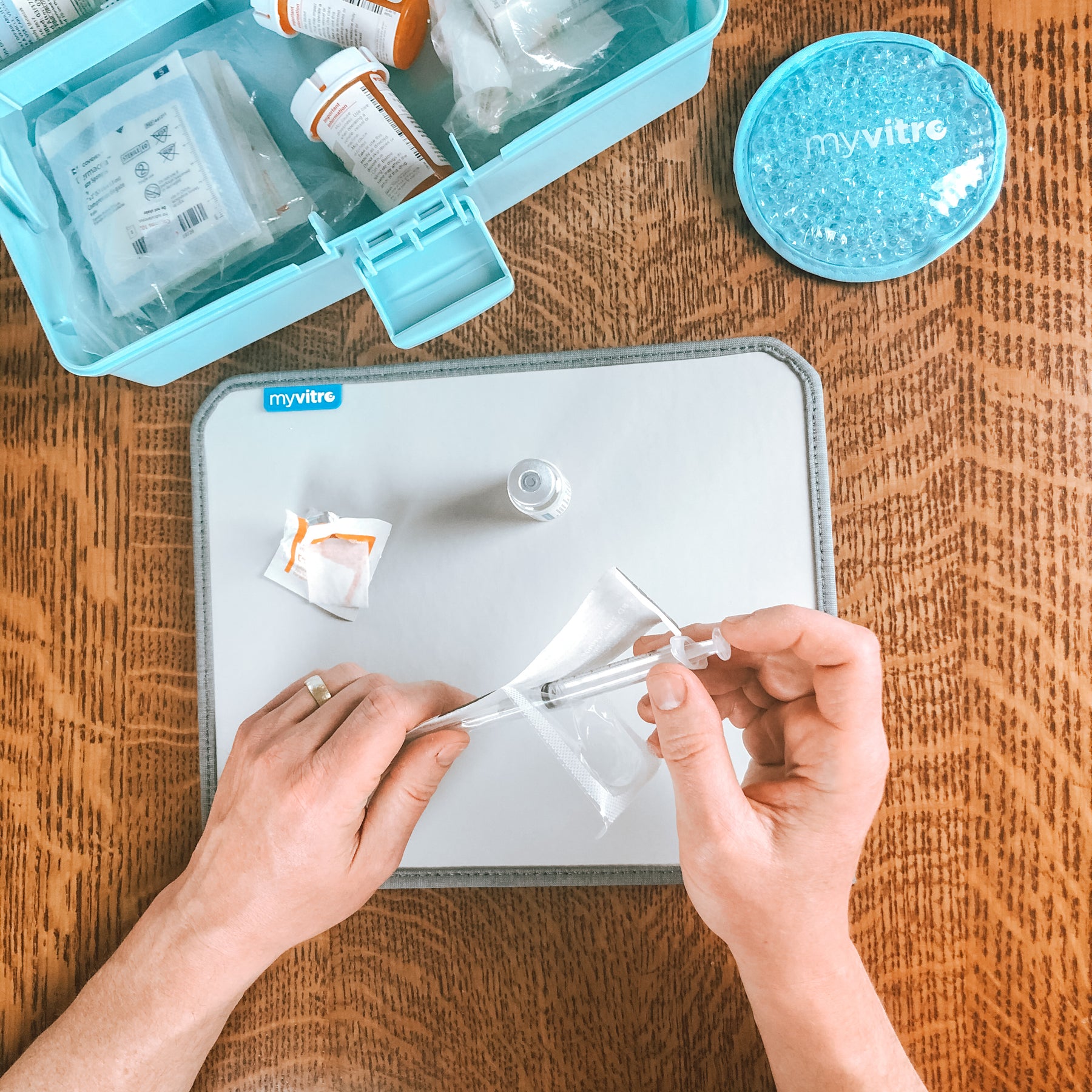 Essential IVF Support Kit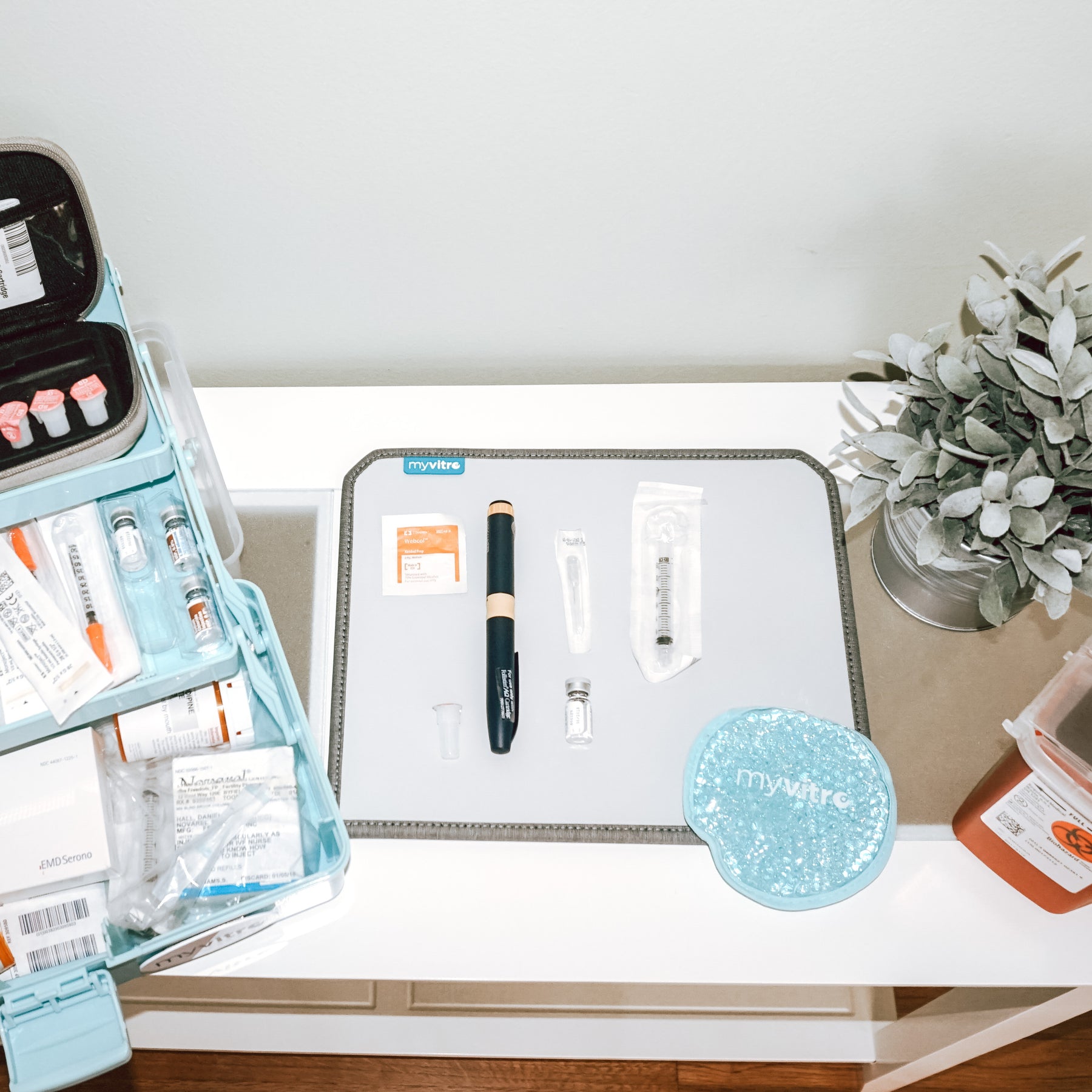 Essential IVF Support Kit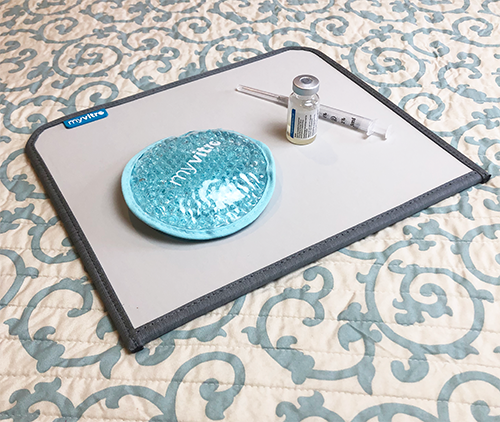 Essential IVF Support Kit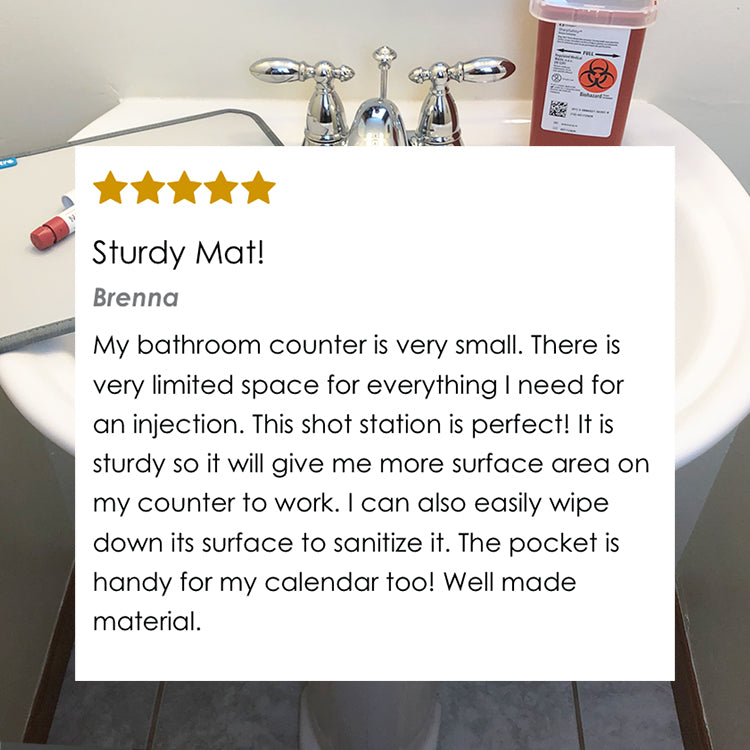 Essential IVF Support Kit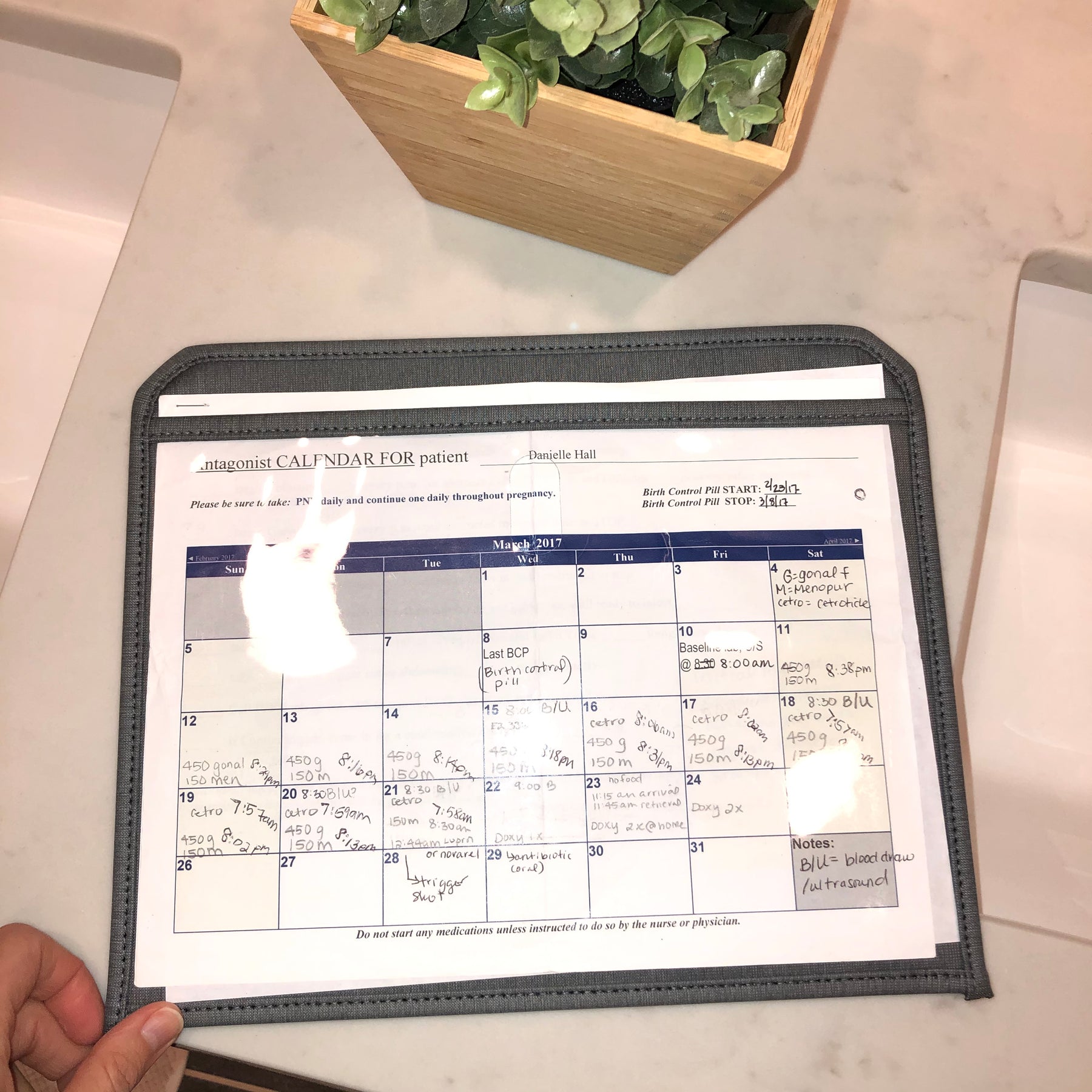 Essential IVF Support Kit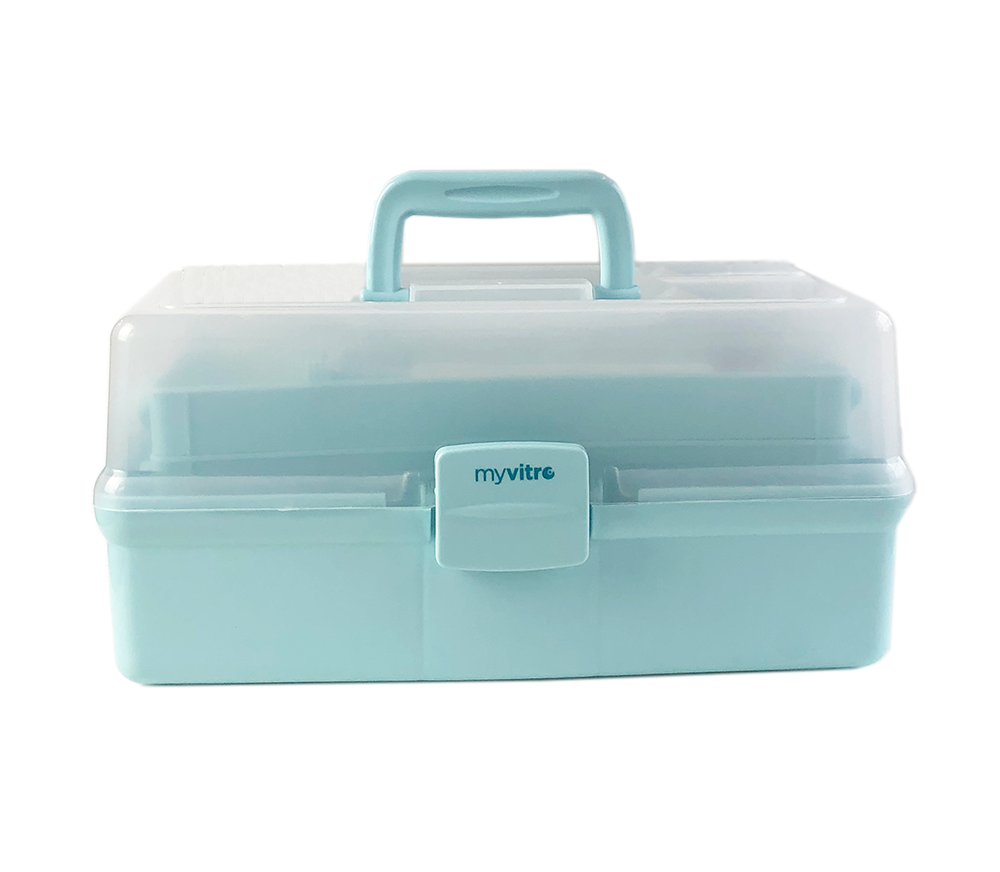 Essential IVF Support Kit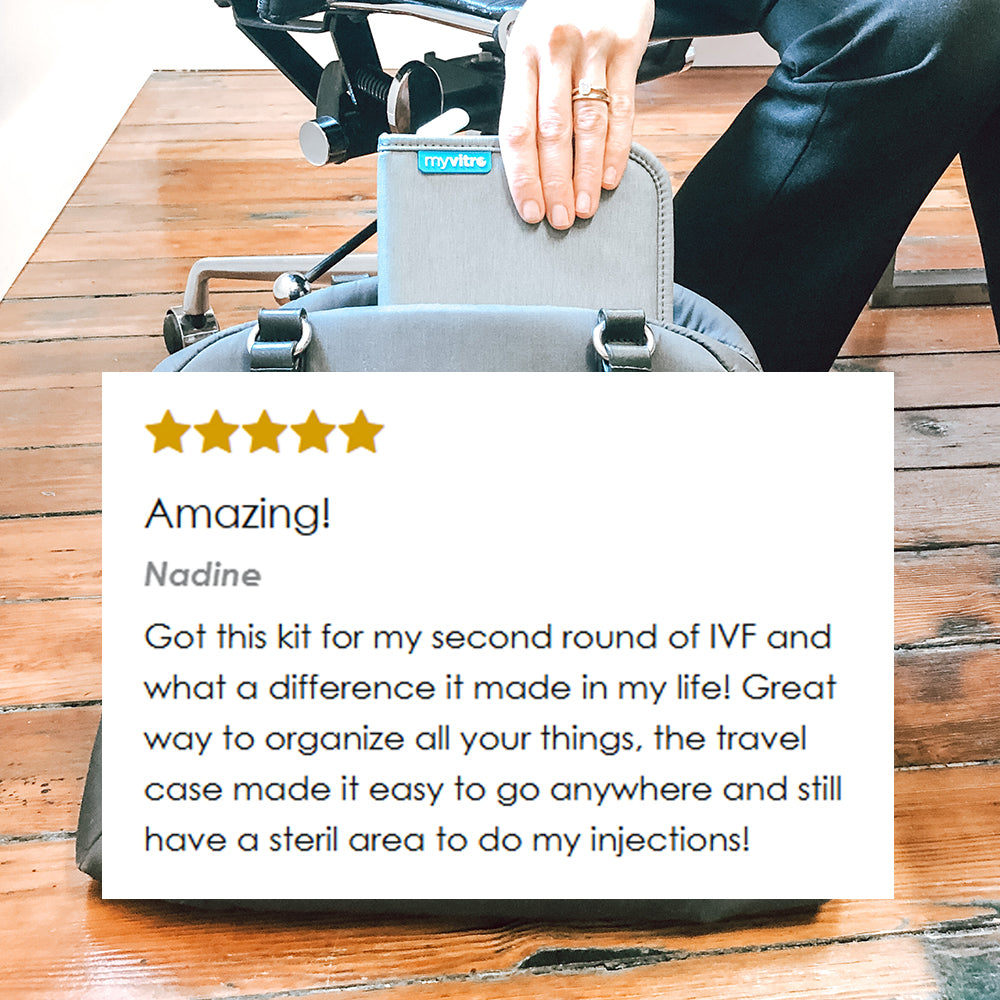 Essential IVF Support Kit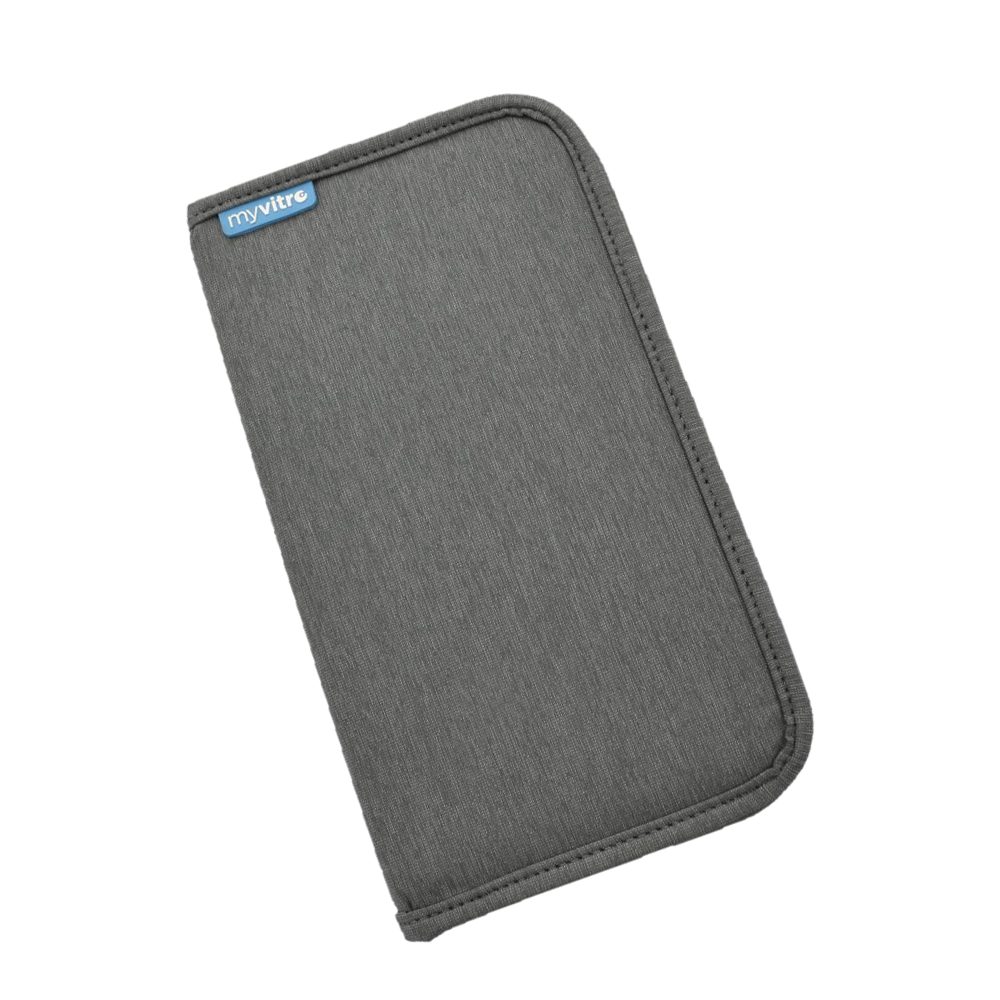 Essential IVF Support Kit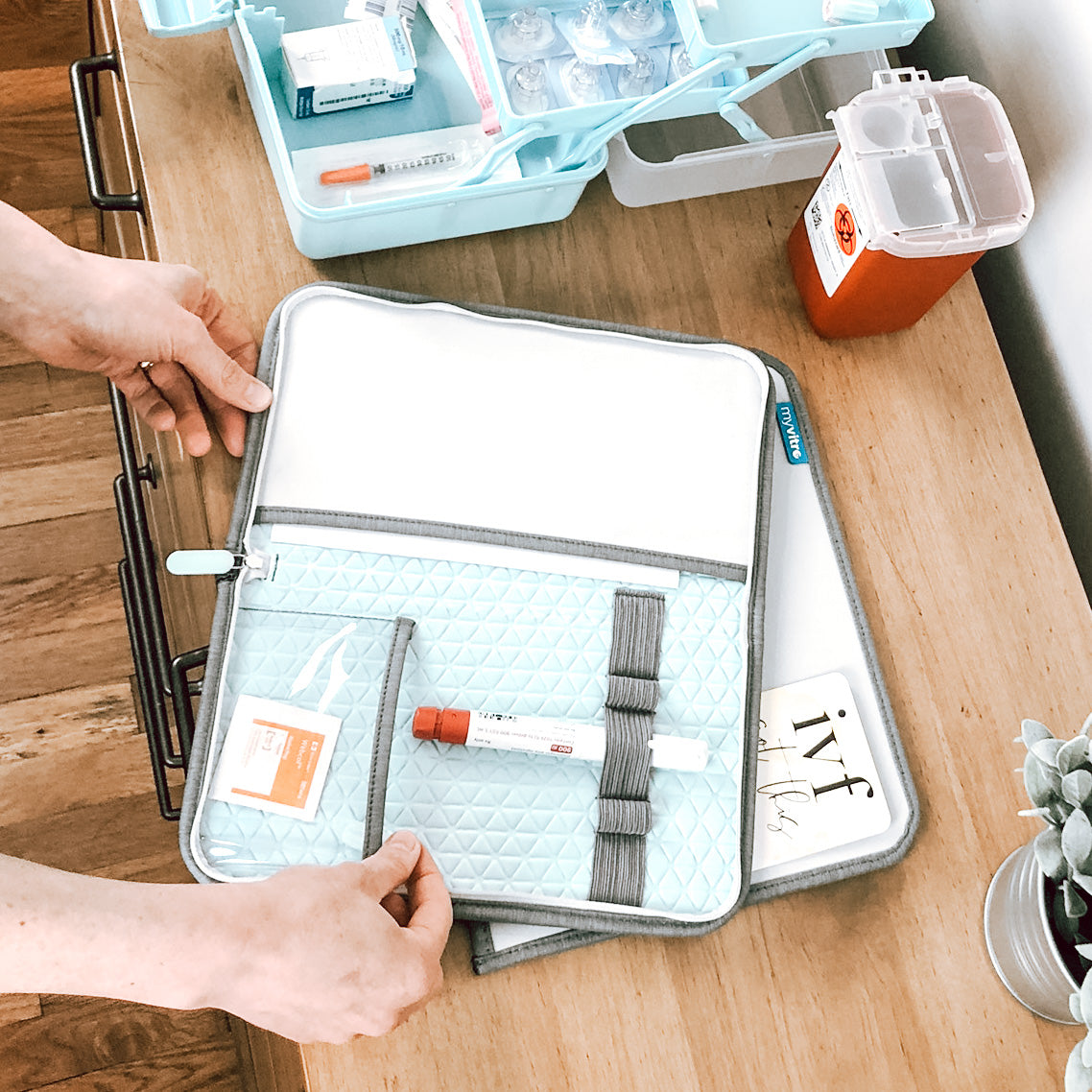 Essential IVF Support Kit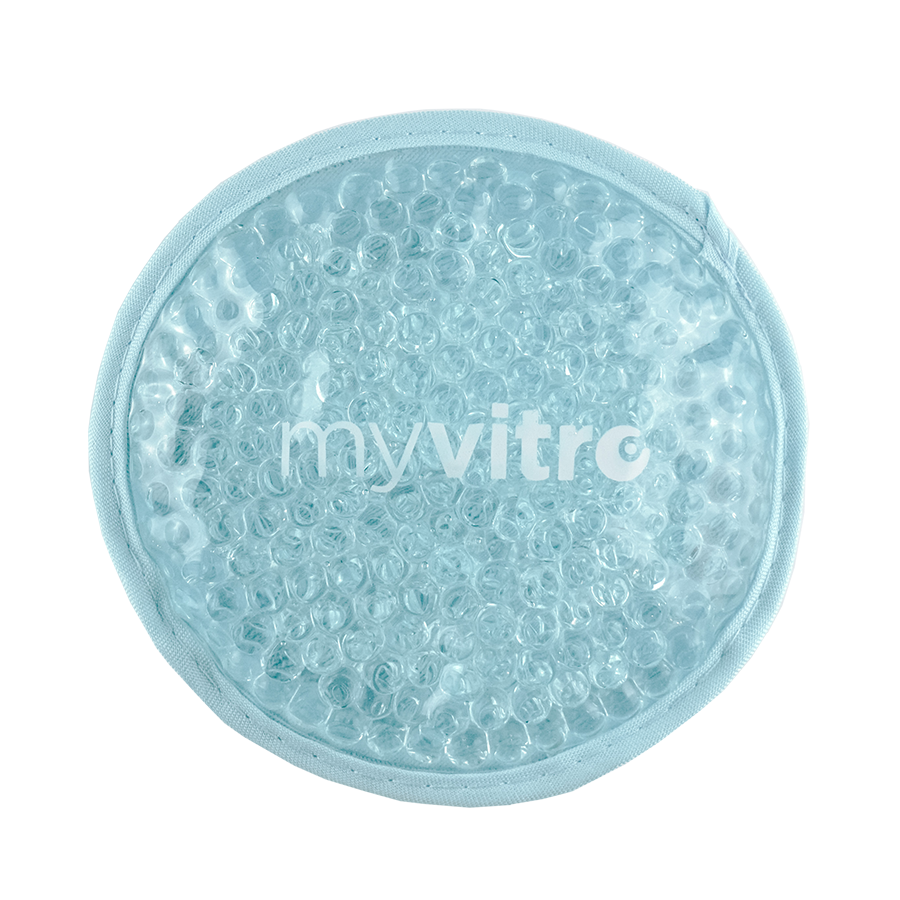 Essential IVF Support Kit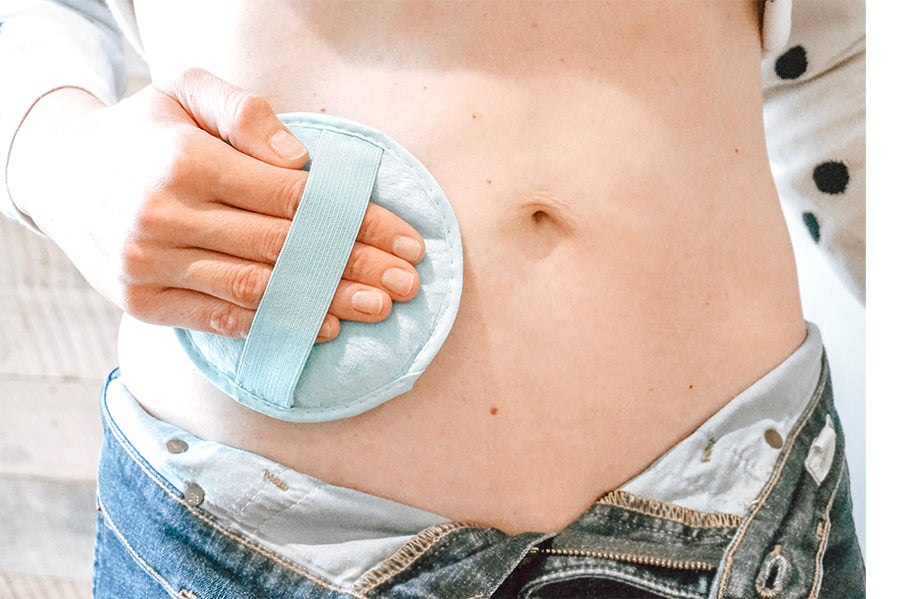 Essential IVF Support Kit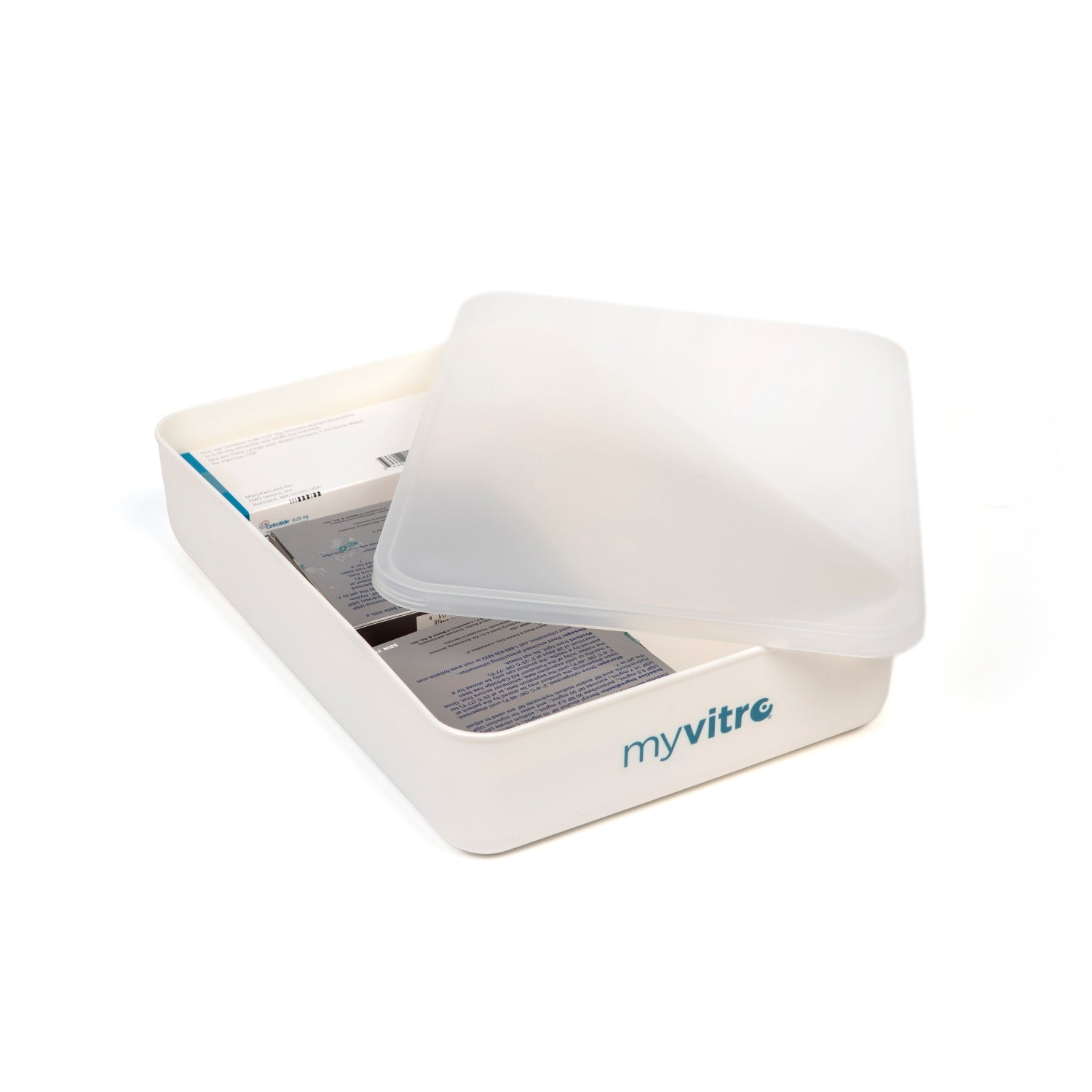 Essential IVF Support Kit
Essential IVF Support Kit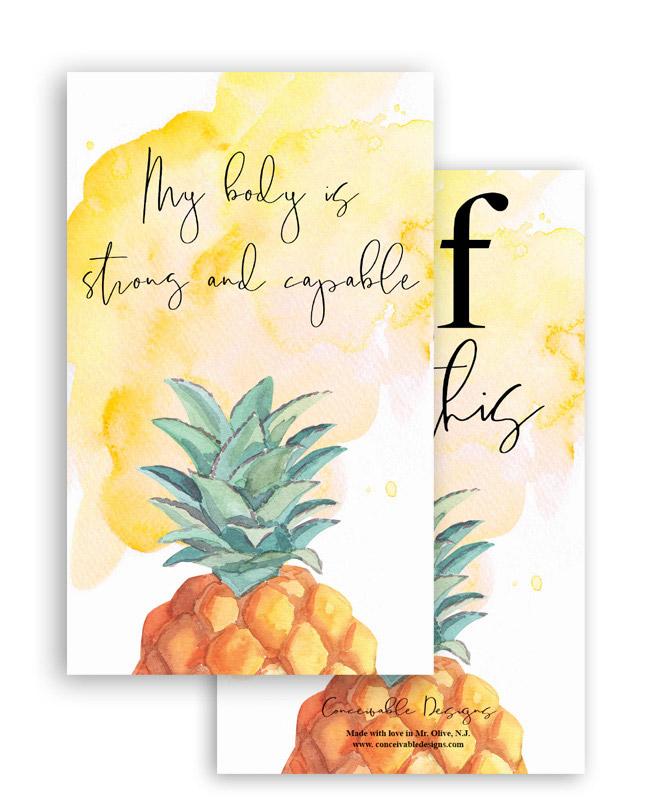 The Fertility Caddy - MyVitro
Essential IVF Support Kit
In the middle of my second round of IVF, I got MAD. Mad that I had spent thousands of dollars on expensive fertility medications, and yet I couldn't buy a single product dedicated to help me organize them. That's why I started MyVitro. - Danielle Hall, Founder
Receiving that big box of fertility medications is overwhelming. 
The Essential IVF Support Kit helps you feel in control of your fertility treatments by organizing your medications and other supplies. The Kit includes 6 distinct products to help you as you administer shots.
Fertility Caddy
2 fold out trays and a roomy bottom section for quick visibility of medications and supplies

Up to 9 adjustable compartments allows you to customize each tray to your specific protocol
Exterior latch keeps contents secure and allows for discreet storage when not in use
Folding handle allows for easy portability
A note about Protocols:  Some protocols require more medications than others. It is unlikely the Caddy will hold the entire volume of medication for the full duration of your cycle.  Organize your supplies and meds and then replenish as needed!

More about the Fertility Caddy here.
Shot Station
An injection prep workstation covered with a wipeable medical grade fabric. This allows you to prepare your injections  on a 

non-slip surface to keep needles from rolling around.

Clear coated calendar holder is on the reverse side, to view your treatment plans at-a-glance. Keep the  paperwork from your doctor clean and visible.
More about the Shot Station here.
Travel Case
Mobile work surface for injection prep on your lap, in the car or in a bathroom.

Wide pocket holds your treatment calendar

Elastic loops for secure access to needles, medications and injectable pens

Clear pocket for visibility and quick inventory of supplies 
More about the Travel Case here.
Slim Fridge Box
Designed to discreetly stow your cold-storage medications in the refrigerator.
Solid sides keep the medications out of view, with an opaque lid to quickly assess your current inventory when needed. The box easily fits in most refrigerators.
The "MyVitro" logo is an applied decal which can be removed if you desire complete discretion.
Available in two colors, Blush or White, selected at checkout. 
More about the Slim Fridge Box here.


Plush Hot + Cold Pack (2 included)
Aqua bead gel therapy pack is filled with beads that stay hot or cold.
Heat in microwave for 15 seconds or freeze for at least 2 hours. Instructions included under elastic strap.
One side is covered with an ultra-soft, plush material.
Simply slip a hand under the elastic strap on the plush side to hold the pack in place.
More about the Hot + Cold Pack here.
Fertility Affirmation Card
Fertility affirmation card from Conceivable Designs® helps you mindfully navigate the ups and downs of fertility treatments.
The best storage
I love having everything together and organized and this kit helped so much. It makes this hard journey easier knowing everything is in one place without opening a bunch of boxes or trying to find something. The fridge box is so nice to store all my medications in without wondering if they'll fall out somewhere or if food accidentally gets on them. Love anything that makes this process easier!!
Amazing!!
The kit is amazing. Customer service is amazing. I left a previous 4 star review because the hinge on my caddy was catching a little but I loved everything else and without even asking me to confirm they sent me a new one. That is amazing customer service and I love a company that stands behind their product. I will send this product to anyone I know ever going through IVF ever!!
Hi Tammi, thanks for the kind words! We are going to ship you a replacement for your Caddy - it definitely shouldn't be causing you trouble like that! We stand by our products and I know it would annoy us if we had to fidget with it to get it open every time!
Getting Ready for IVF
Getting ready to start IVF in the next month and this is the only helpful organizer that I've found. Makes the anxiety of starting the process easier knowing I can stay organized throughout.
Perfect way to get organized
Love this cute kit that will help me organized when I start my IVF journey in a few months!
Quality & convenience
I haven't even started my IVF cycle yet but opening these products shave me SHOCKED! They are so nice & so well thought out. I can't wait to be able to put these to use!