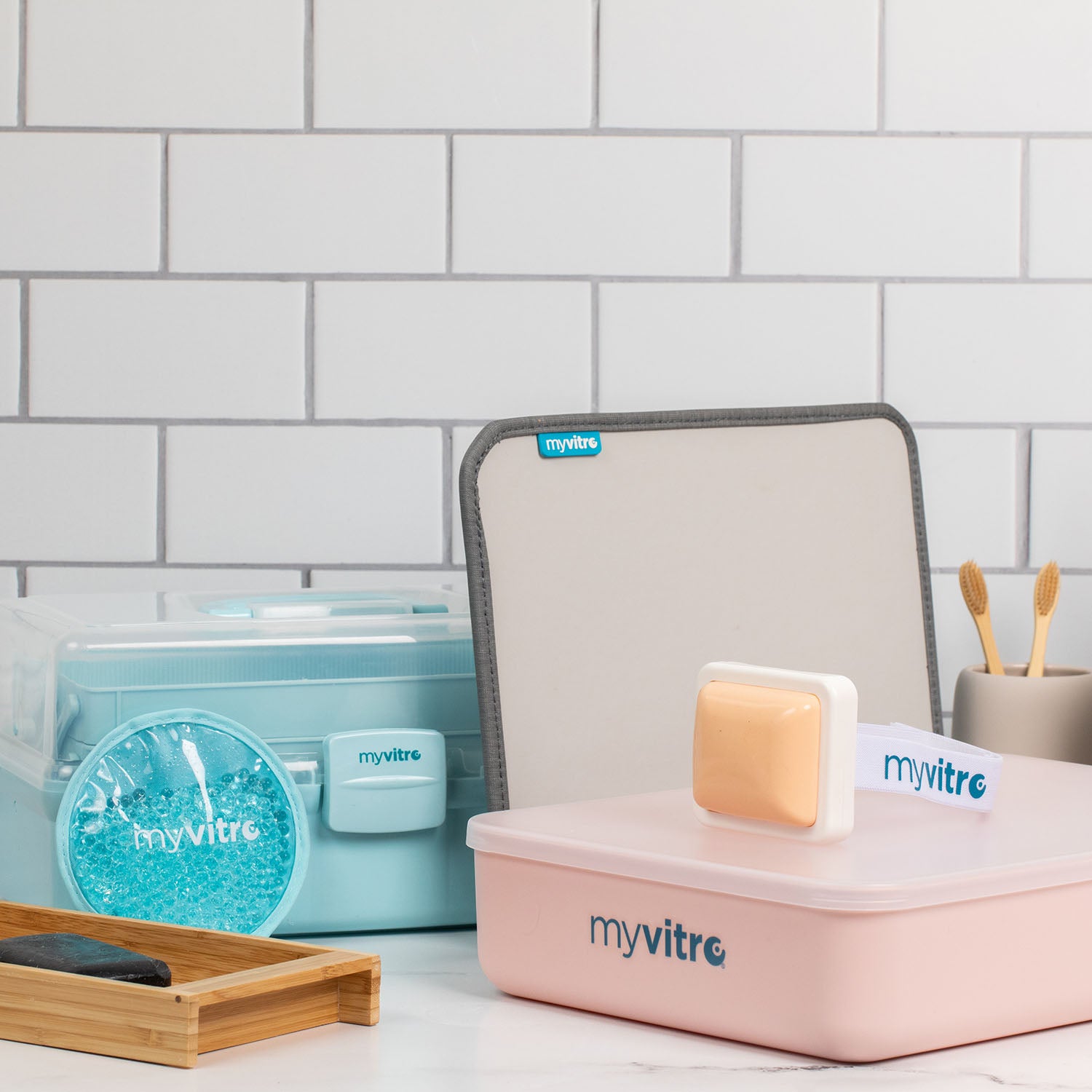 Egg Freezing Kit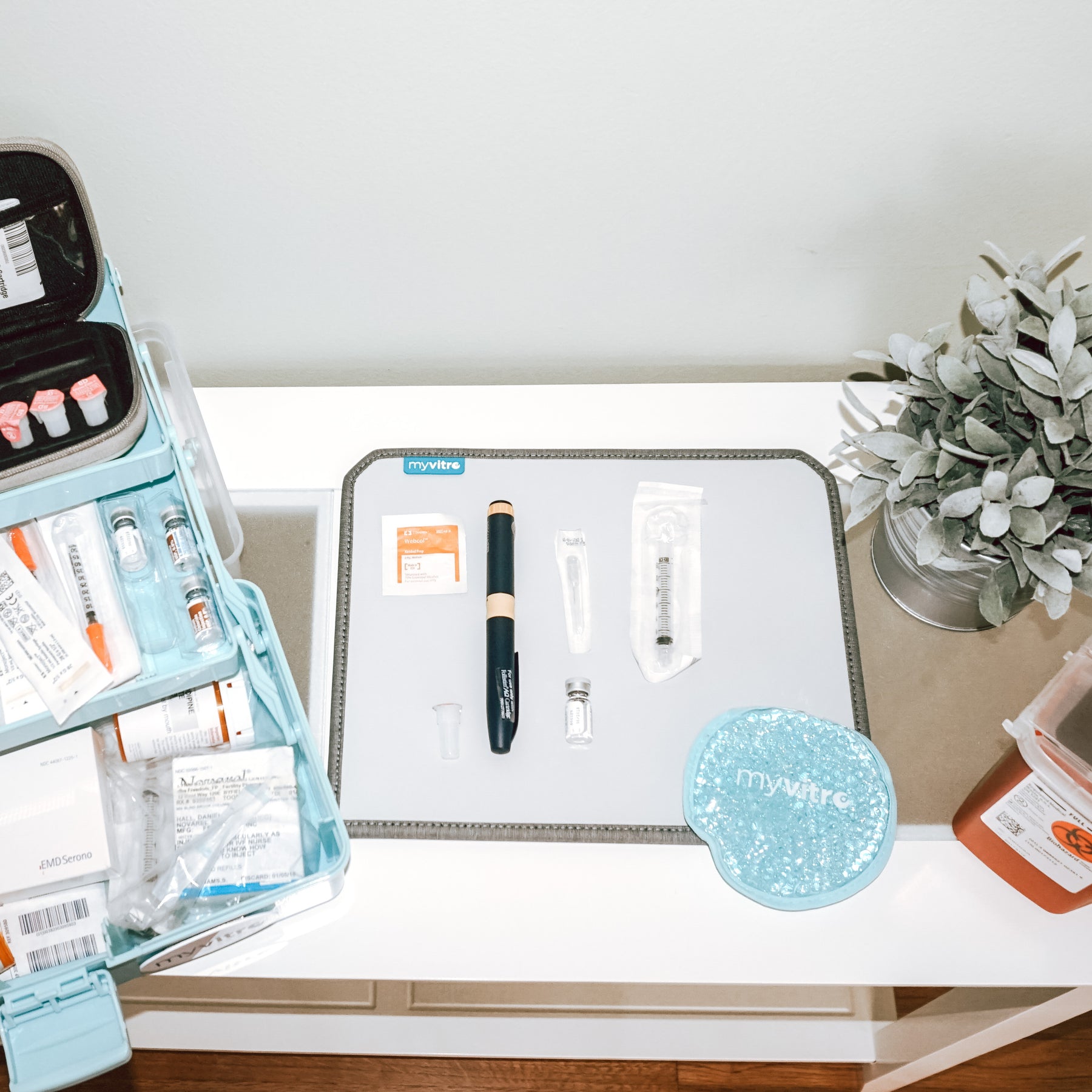 Egg Freezing Kit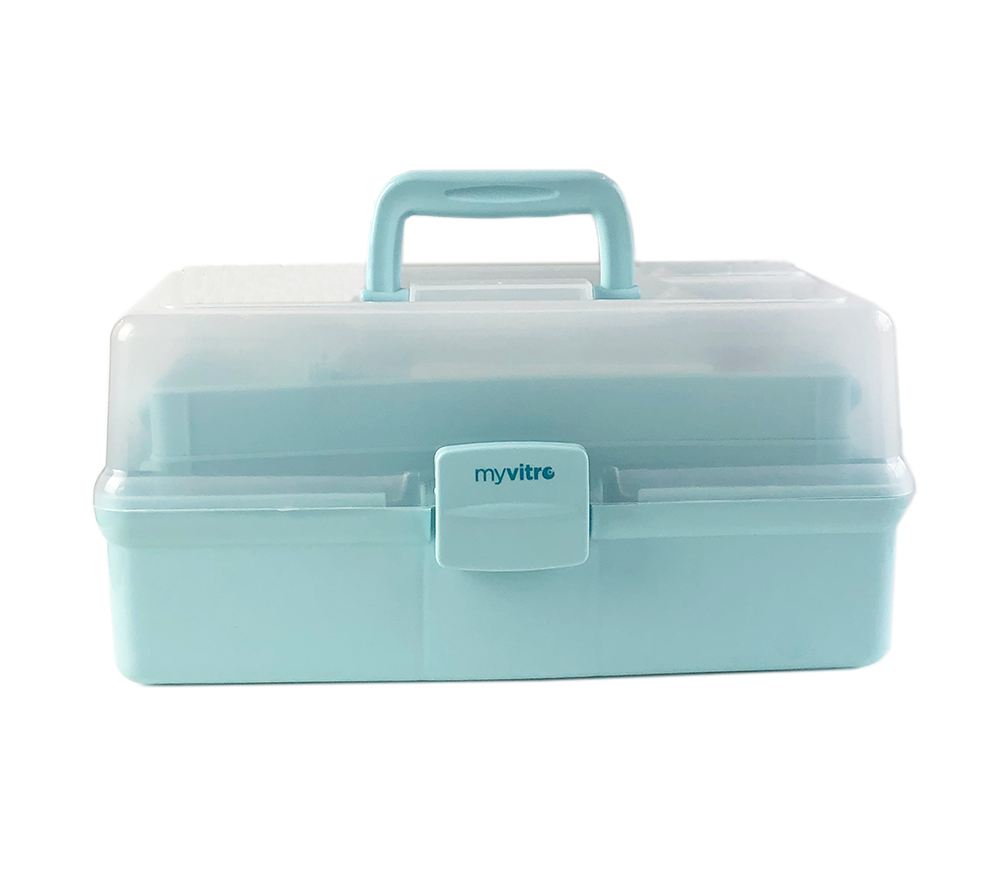 Egg Freezing Kit
Egg Freezing Kit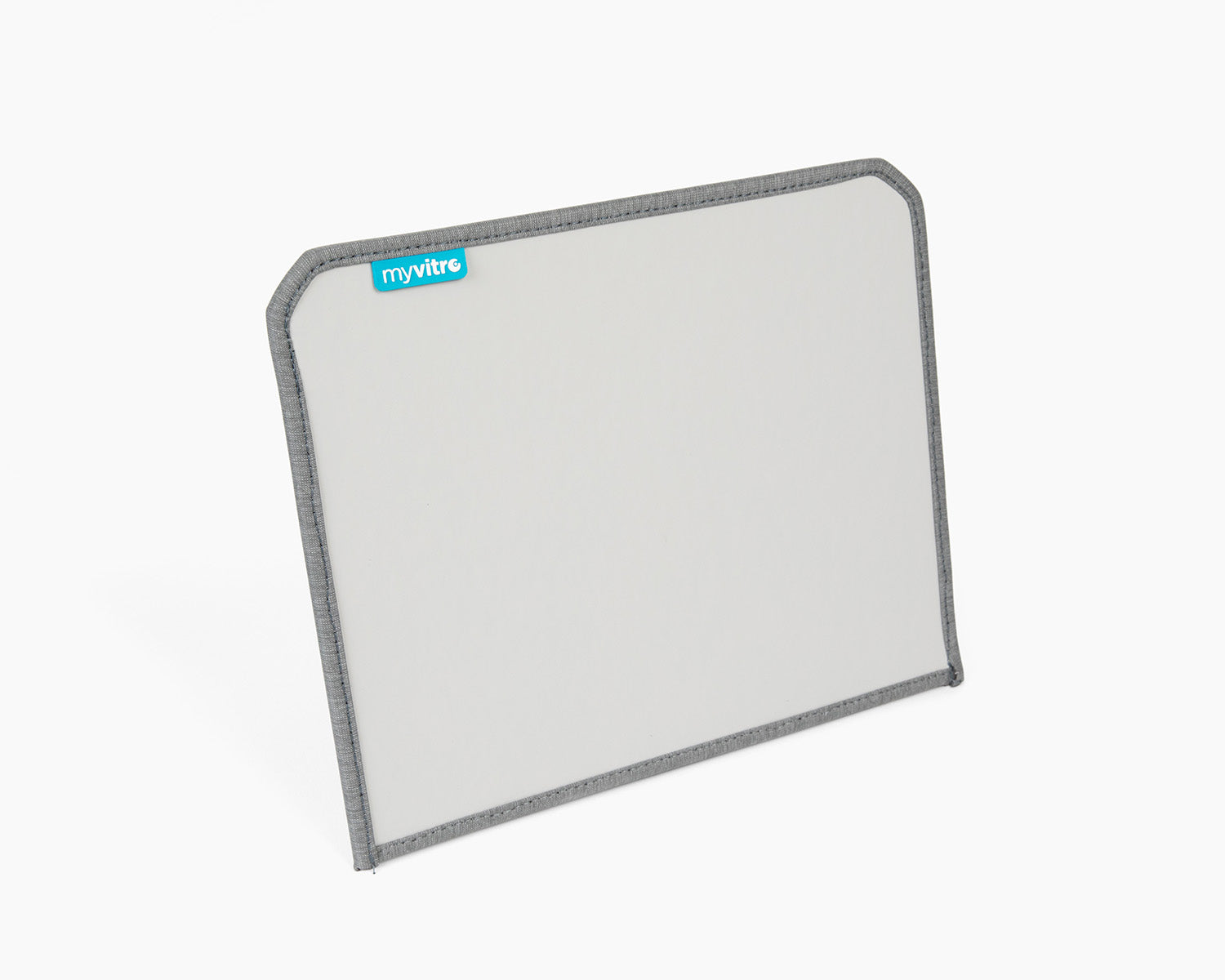 Egg Freezing Kit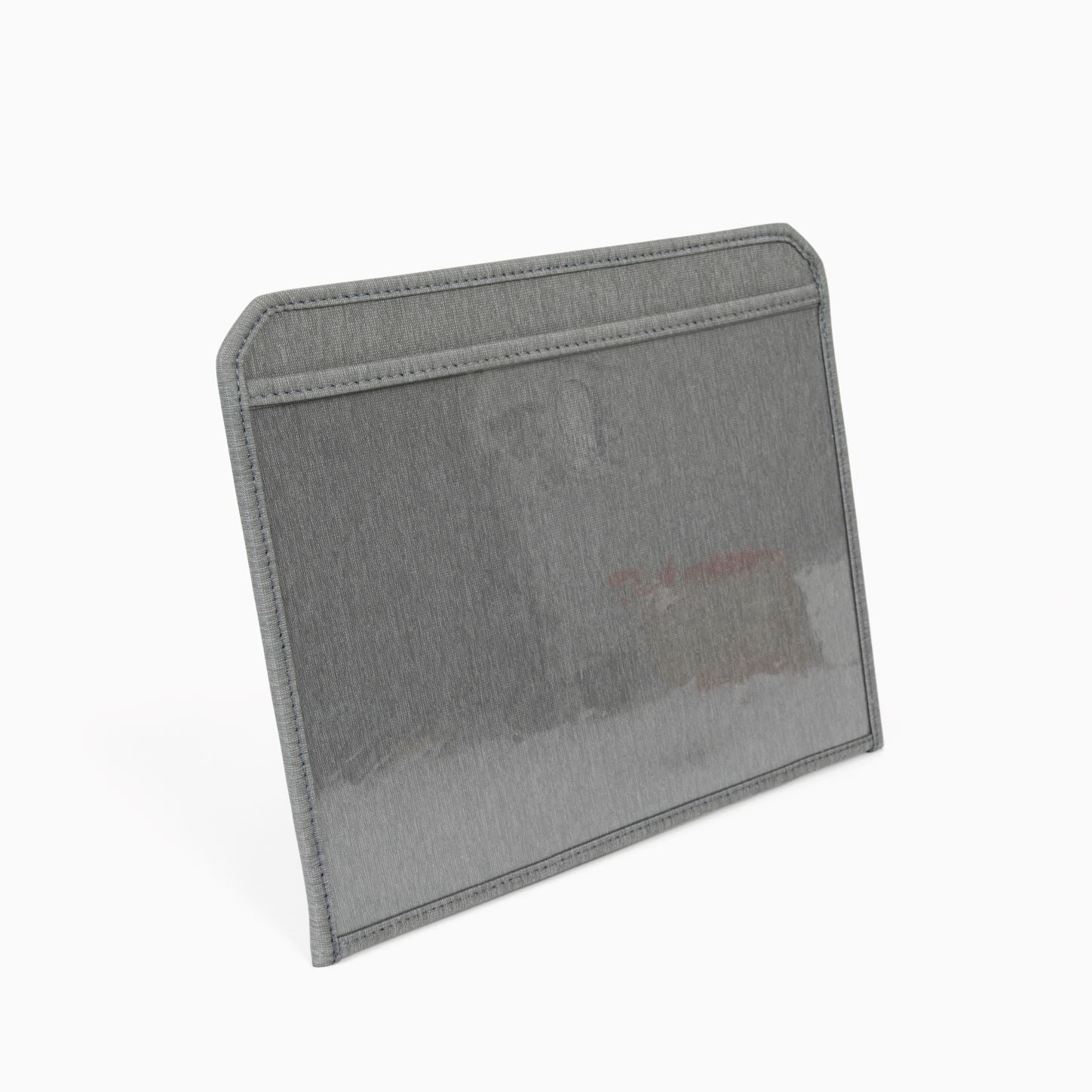 Egg Freezing Kit
Egg Freezing Kit
Egg Freezing Kit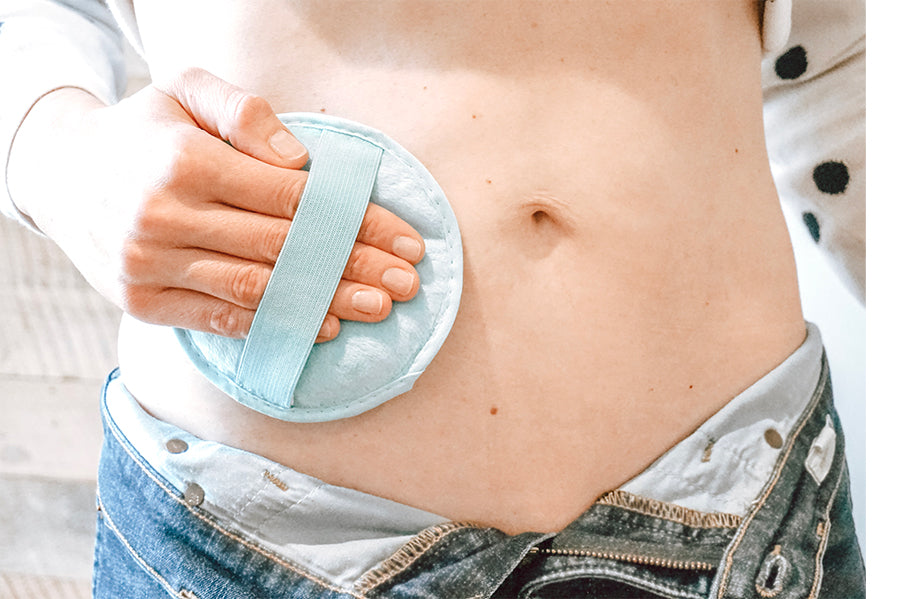 Egg Freezing Kit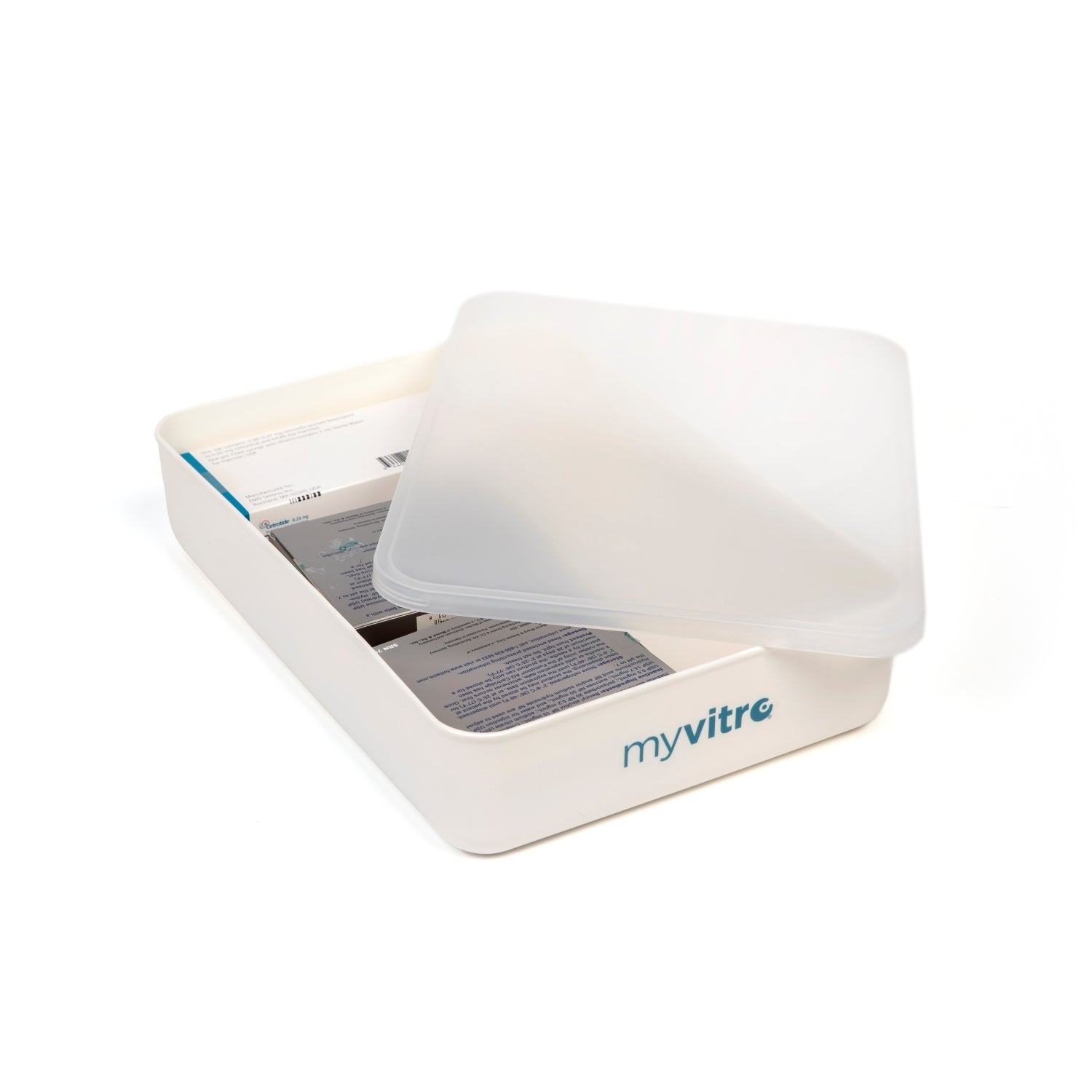 Egg Freezing Kit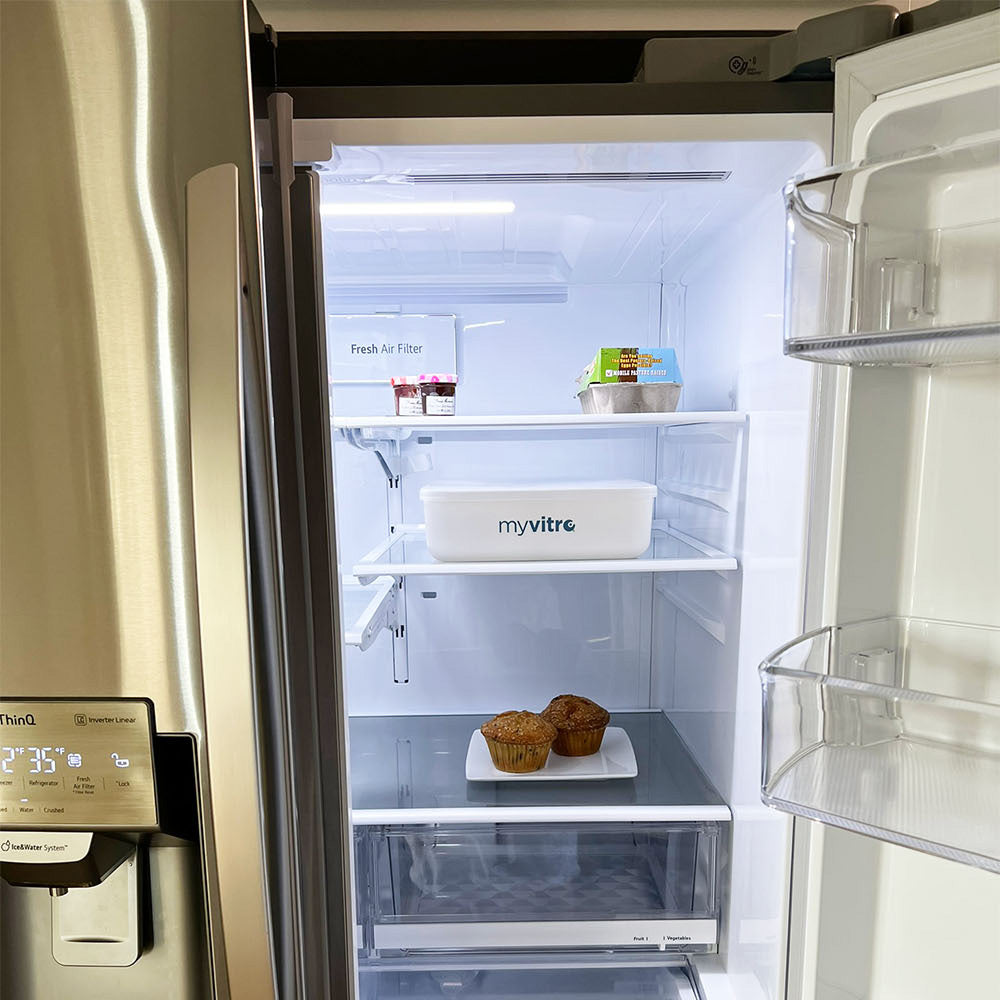 Egg Freezing Kit
Egg Freezing Kit
Egg Freezing Kit
From 2009 to 2018, the number of women freezing their eggs increased by 2,695%.  We are here to support you on your egg freezing journey.  An egg retrieval involves multiple injectable medications, administered at home, and our products help you feel organized and in control of your medications and treatment.
Receiving that big box of fertility medications is overwhelming.
The Egg Freezing Kit 
helps you feel in control of your fertility treatments by organizing your medications and other supplies.  The Kit includes our Fertility Caddy, Shot Station, Hot + Cold Pack, Fridge Box, and an Injection Trainer.
If you're considering freezing your eggs, our Egg Freezing Kit is the perfect companion.
Fertility Caddy
2 fold out trays and a roomy bottom section for quick visibility of medications and supplies

Up to 9 adjustable compartments allows you to customize each tray to your specific protocol
Exterior latch keeps contents secure and allows for discreet storage when not in use
Folding handle allows for easy portability
A note about Protocols:  Some protocols require more medications than others. It is unlikely the Caddy will hold the entire volume of medication for the full duration of your cycle.  Organize your supplies and meds and then replenish as needed!

More about the Fertility Caddy here.
Shot Station
An injection prep workstation covered with a wipeable medical grade fabric. This allows you to prepare your injections  on a 

non-slip surface to keep needles from rolling around.

Clear coated calendar holder is on the reverse side, to view your treatment plans at-a-glance. Keep the  paperwork from your doctor clean and visible.
More about the Shot Station here.
Slim Fridge Box
Designed to discreetly stow your cold-storage medications in the refrigerator.
Solid sides keep the medications out of view, with an opaque lid to quickly assess your current inventory when needed. The box easily fits in most refrigerators.
The "MyVitro" logo is an applied decal which can be removed if you desire complete discretion.
Available in two colors, Blush or White, selected at checkout. 
More about the Slim Fridge Box here.


Plush Hot + Cold Pack
Aqua bead gel therapy pack is filled with beads that stay hot or cold.
Heat in microwave for 15 seconds or freeze for at least 2 hours. Instructions included under elastic strap.
One side is covered with an ultra-soft, plush material.
Simply slip a hand under the elastic strap on the plush side to hold the pack in place.
More about the Hot + Cold Pack here.
Injection Trainer
This reusable injection training pad allows you to practice using needles before you start giving yourself injections.
More about the Injection Trainer here.
Fertility Affirmation Card
Fertility affirmation card from Conceivable Designs® helps you mindfully navigate the ups and downs of fertility treatments.
Perfect kit
Perfect kit to organize your meds and yourself into your journey.
Relieved
I have honestly not loved a product more during this whole process. This kit made me feel so much more at ease beginning this process. I love that there is room for all of my medications and that my meds have their own secure place in the fridge. Could not recommend a product more!
This will make a difference!
This is our first IVF cycle and I searched endlessly for ways to get organized; Instagram led me to MyVitro and I'm so glad it did. The egg freezing kit had all we needed to go through our rounds of embryo banking. The most helpful elements are the kit, the fridge box, and the medication mat. I purchased multiple combinations of boxes/storage containers and nothing fit all the meds - these do! So worth the purchase. You can definitely tell this was made by a person who's been through out. This would make a great gift for a friend going through IVF too!
Perfection!
This kit had absolutely everything I needed to keep all meds and supplies organized during my egg freezing process. I love to stay organized and couldn't have done it without this! The quality of all products is amazing and the customer service is great! Thank you, MyVitro!!